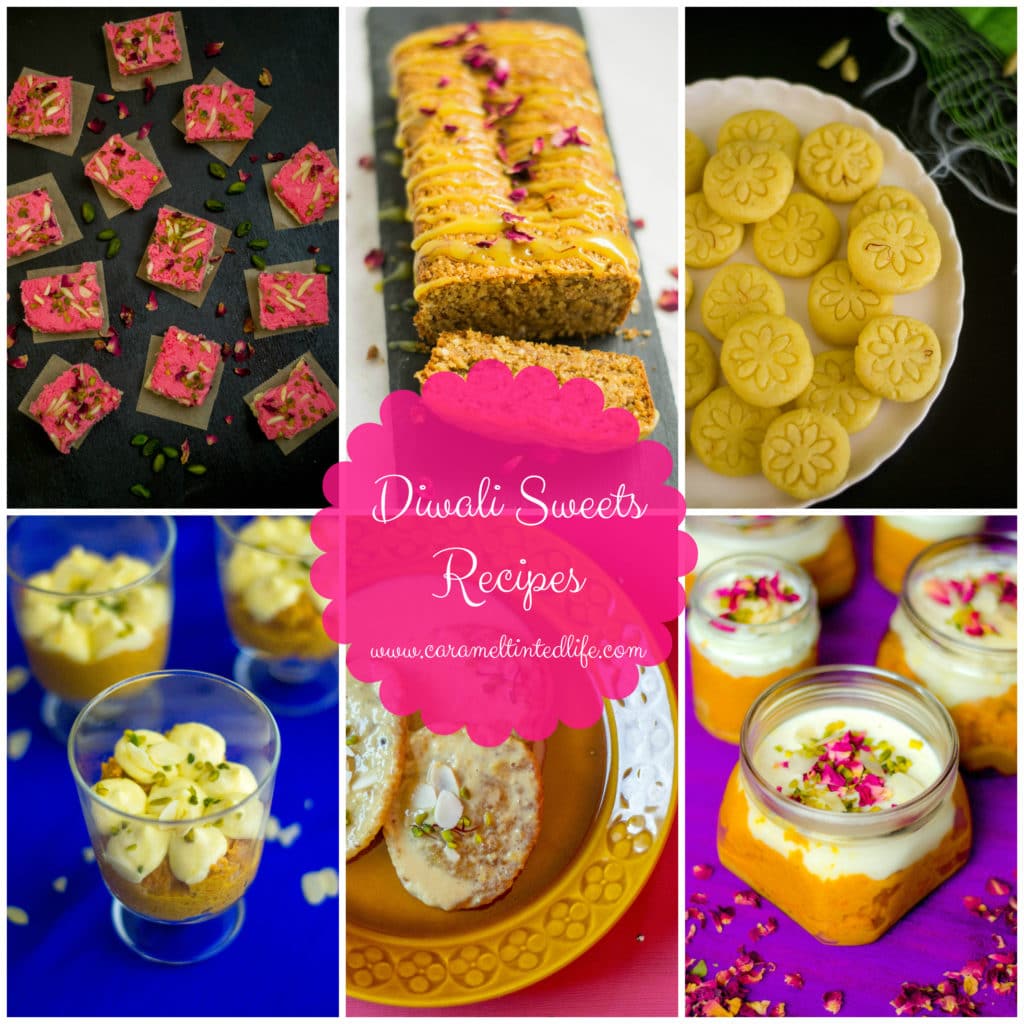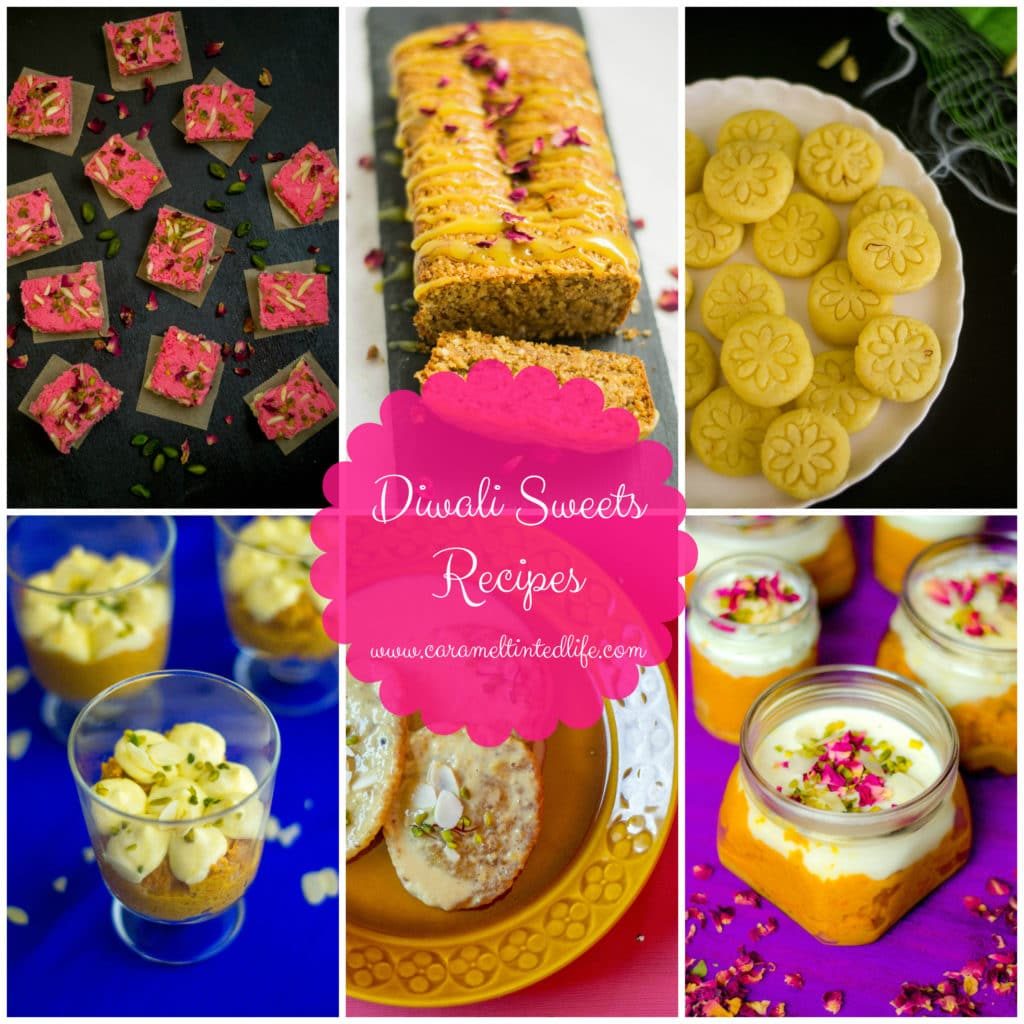 Diwali, the festival of lights, celebrates the triumph of good over evil. And what better way to celebrate than with sweets? Diwali is a celebration in which food is very symbolic and significant. Many of you would be preparing for this festival this year, making lists and prepping for meals to serve your family and friends during the festival.
While I firmly believe that classics are classics for a reason - they are timeless and unbeatable, I like to take inspiration from the classics and give them a twist. These are a few recipes that I put together, that take inspiration from timeless Indian 'mithai'. If you are looking for something a little different, a unique flavor combination or just want to get a little creative this Diwali, here are 7 of my recipes that may serve as inspiration. Happy Diwali to you and yours!
Rose Kalakand with Cardamom Shortbread: Kalakand is a traditional Indian milk cake, and my rose-flavored version is made easier with the use of condensed milk, ricotta cheese and milk powder and a cardamom-flavored shortbread base for added texture.
Carrot Fudge & Saffron White Chocolate Mousse: A dessert that pairs the intense, moreish flavors of a traditional Indian carrot fudge dessert (gajar halwa) with a more restrained, elegant saffron white chocolate mousse.
Coconut & Almond Egg-less Cake with a Saffron Rosewater Glaze: This 'naariyal-laddu' - inspired cake is made egg-less for guilt-free indulgence over Diwali
Layered Diwali Dessert Jars: Three layers of pure indulgence: Dulce de Leche, Gajar Halwa and Phirni layered in a jar
Quick and Easy Badam Peda: An easy way to make the classic Badam Peda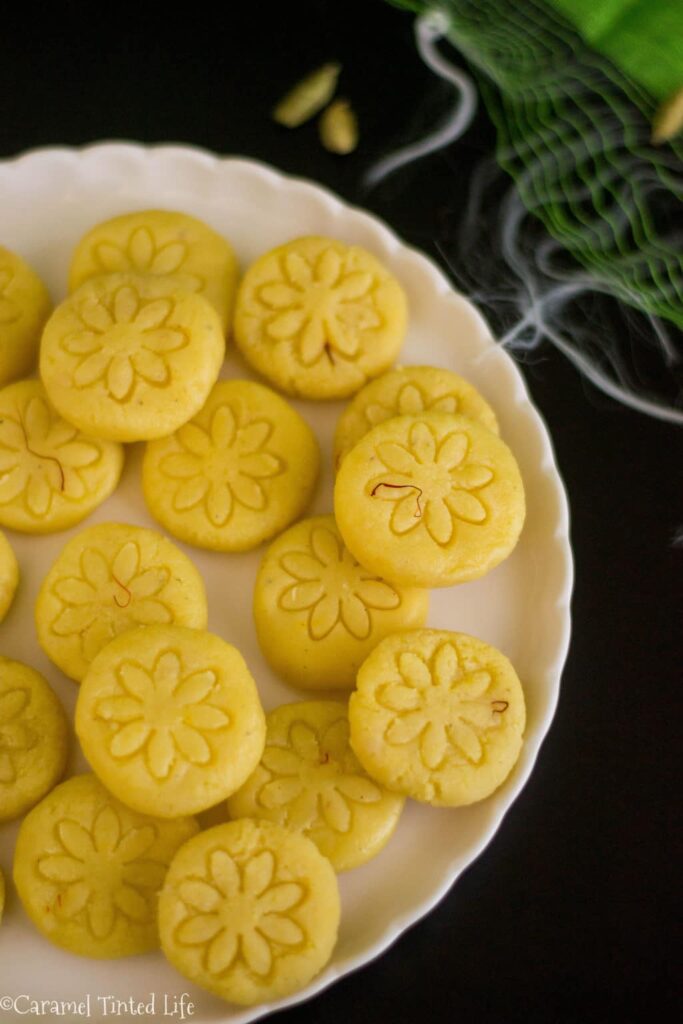 Malpua and Rabdi: Deep-fried pancakes served with Rabdi, or sweetened thickened milk (this recipe was originally published in www.namasteswitzerland.ch)
Carrot Halwa: The quintessential Indian sweet dessert, carrot fudge or gajar halwa can be made quick and easy using an Instant Pot. Recipe here.