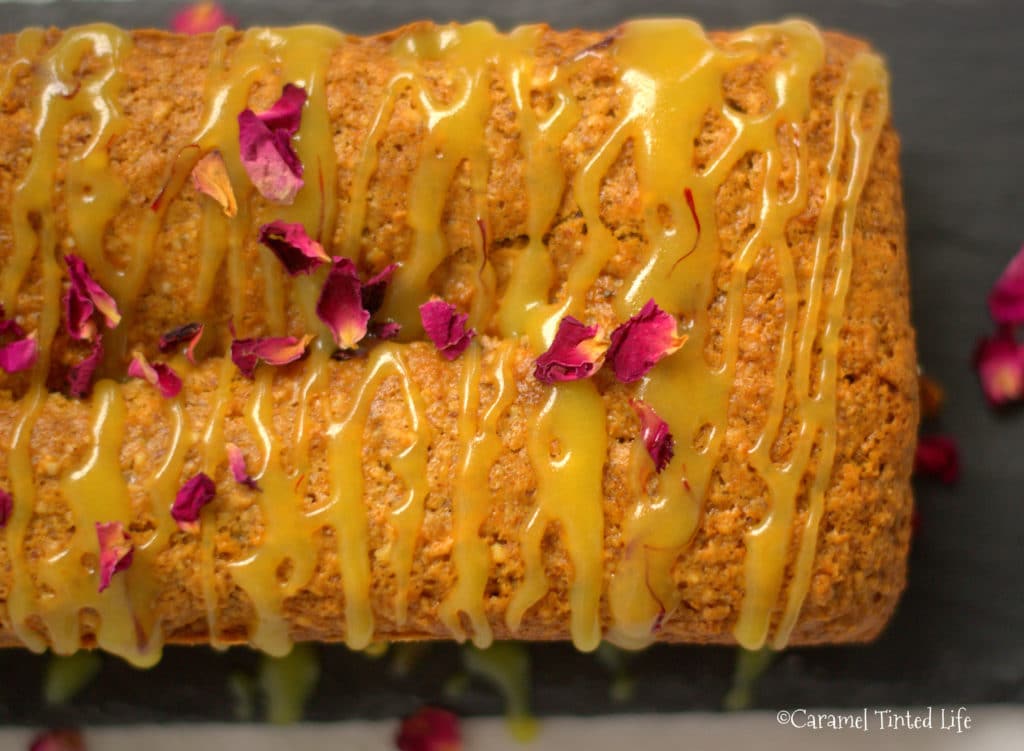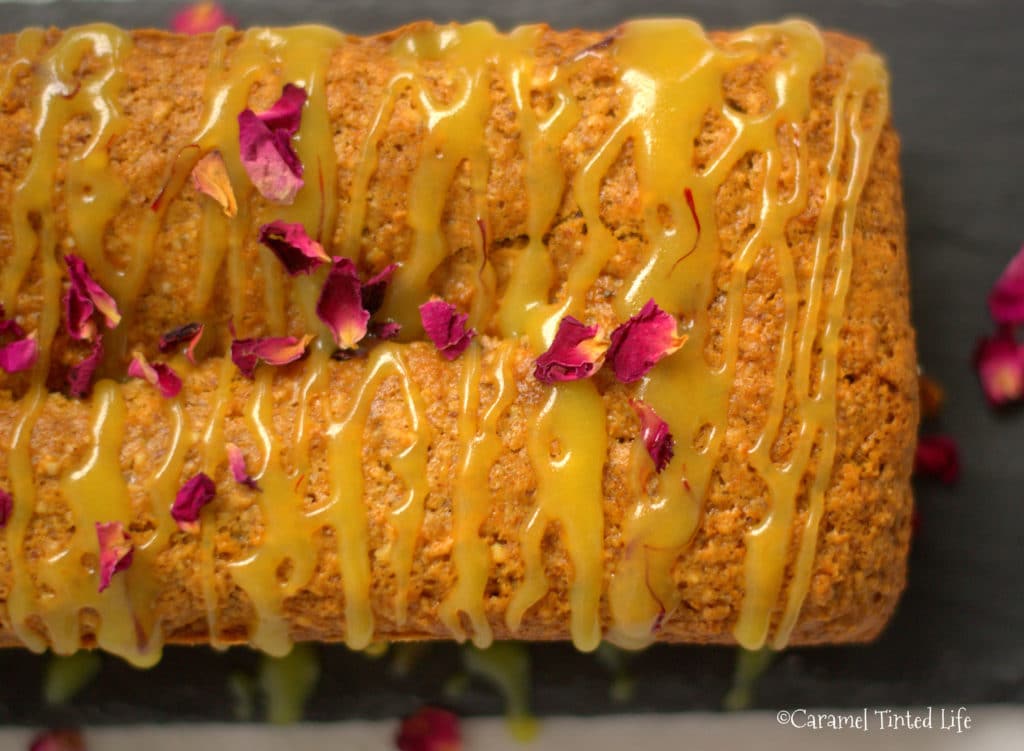 A month or so before Diwali, households begin getting the home and kitchen in order for the festival. At my in-laws house in Delhi, Diwali preparations usually take my mother-in-law from the sweet markets of Chandni Chowk to the flower sellers in Mehrauli. The house is cleaned and tidied, lights are strung all over its façade and fireworks are stocked. Over the years, boxes of sweets have been replaced by boxes of dry fruits and nuts.
Dry fruits and nuts have a longer shelf life and a larger appeal to a population waking up to the merits of a healthier lifestyle. Now, dry fruits and nuts, healthy and more politically correct as they are, didn't appeal much to me. They would languish and sit in their boxes, and invariably be used up in Christmas cakes. Sweets are the essence of Diwali, and I see less of them year by year. That's quite unfortunate, considering the diversity of Mithai across the country.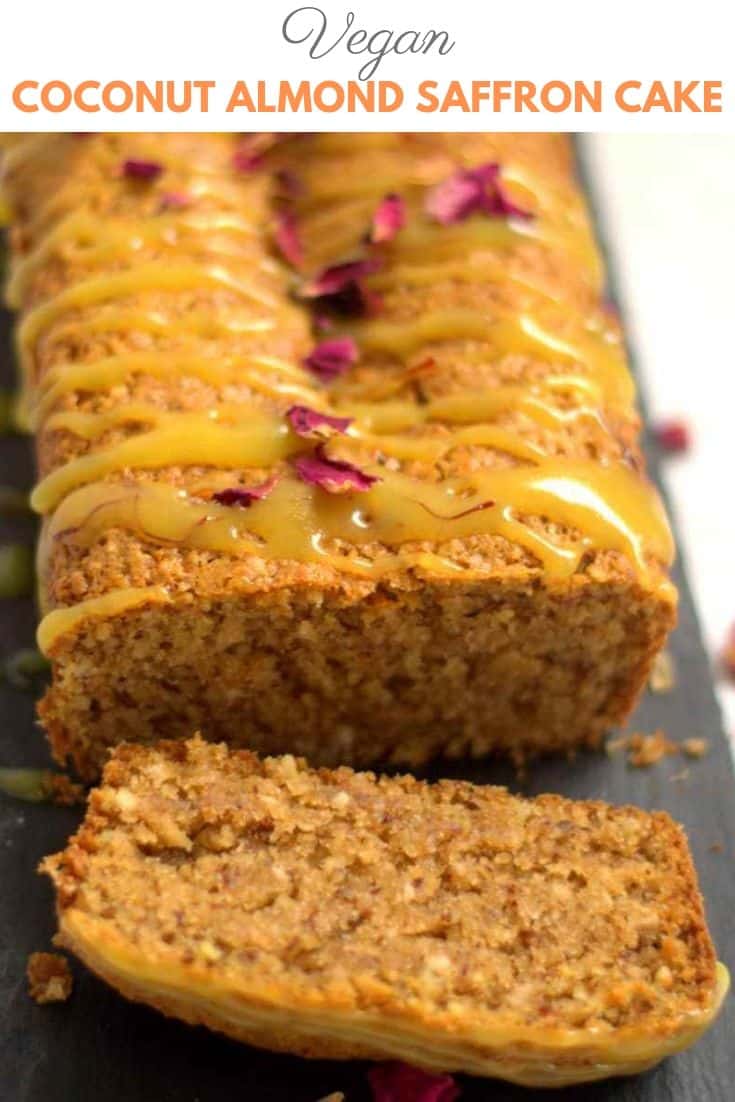 Coconut barfis, doodh pedhas, kaju katli, kalakand, jalebi are just some of the sweets with which I've had an endless love-affair. In India, we have a saying "Mann main laddu phoota", which refers to feeling a surge of joy. Happiness in India is synonymous with sweets!
I am most certainly the best version of myself when I have a sweet at hand. Having made naariyal-laddus (coconut and milk-based ball-shaped sweet) once before, I had an urge to bake a cake that incorporated the flavors of a classic naariyal-laddu. To take it a step further, I drizzled over a lightly flavored saffron-rose water glaze.
This laddu-in-a-cake is best had warm out of the oven, with a cup of chai at hand. Have it while you prepare your home for Diwali, plan your Diwali menu, and pencil down your shopping list. Or if you're like me, munch through a warm slice as you dream of those kalakands, rabdis and kheer that you will soon be enjoying in a week's time. Indulgence begets more indulgence, and Diwali is my excuse!
Ingredients Used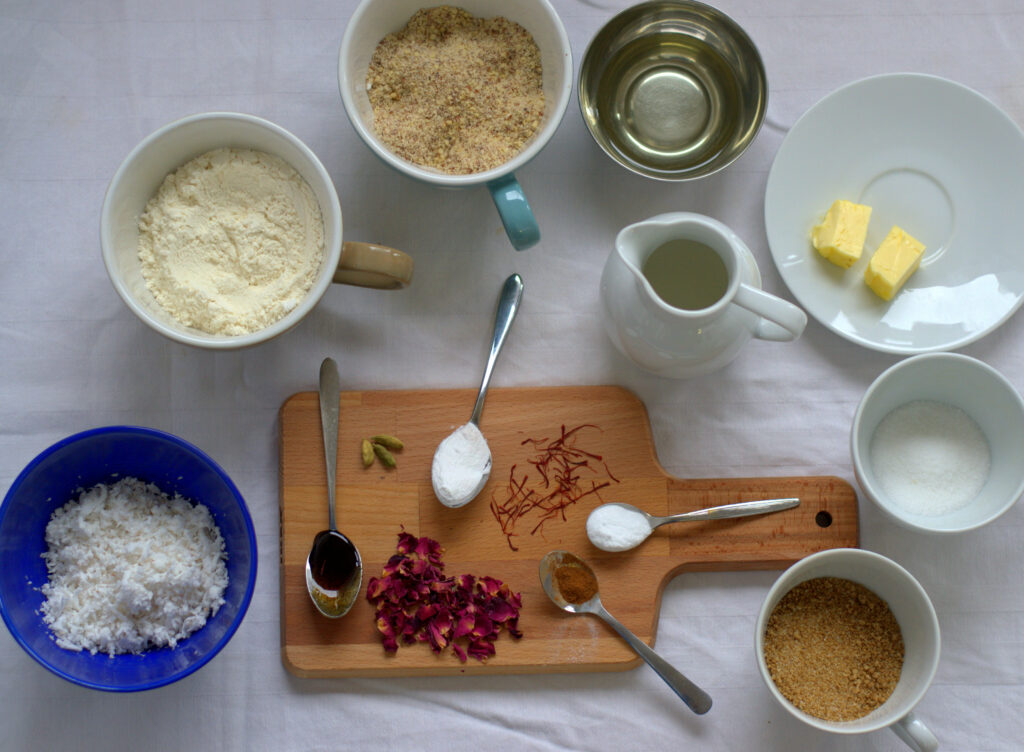 Coconut, Almond and Rose Water Cake with a Saffron-Rose Water Glaze
This naariyal-laddu (coconut sweet) inspired cake is made egg-less for guilt-free indulgence over Diwali
Ingredients
For the cake
1

cup

all-purpose flour

(maida)

1/2

tsp

baking soda

1

tsp

baking powder

3/4

cup

grated coconut

fresh or frozen

3/4

cup

ground almonds

50

grams

butter

at room temperature

1/3

cup

vegetable oil

1/2

tsp

cinnamon powder

1

tsp

vanilla extract

1/2

tsp

cardamom powder

1

tsp

rose water

1/2

cup

brown sugar

1/2

cup

granulated sugar

1

tsp

apple cider vinegar

can substitute with regular vinegar

3/4

cup

milk
For the saffron-rose-water glaze:
2

tsp

butter

3

tsp

granulated sugar

a pinch of saffron

1

tsp

rose-water

3

tsp

milk
Instructions
Make sure all ingredients are at room temperature, keep your butter and milk out at least an hour before you begin baking

Prepare a loaf pan by greasing it with butter and dusting it with flour. I used a 8"x4"x3" loaf pan

Start by adding the vinegar to the milk, stir it and let this sit for at least 5 minutes. This forms buttermilk, which will be used as a substitute for eggs

While the buttermilk is resting, sift together the all-purpose flour, baking powder and baking soda in a large mixing bowl

In a separate bowl, add the ground almond and grated coconut, butter and oil. Mix this using a hand-held mixture or a whisk on medium speed until the ingredients are just combined

Add in the cinnamon powder, vanilla extract, cardamom powder, rose water and the sugars.

Mix again to incorporate.

Add in the buttermilk and the flour mixture (made in the first step) gradually, in batches.

Mix together until well incorporated.

Turn the batter out into the prepared loaf pan, and bake at 180C (350F) for 20 mins, or untill a skewer that you insert inside comes out clean.

Cool the cake in a baking rack and drizzle over the glaze.

To Prepare the Saffron-Rose-water glaze:

Start by heating the butter and sugar in a saucepan on low heat.

Keep stirring and add the milk once the sugar melts.

Add the rose water and saffron and cook for another minute, stirring continuously.

Drizzle the glaze over the cake while the glaze is still warm. The glaze will harden as it sets.