Panjim market in Goa is one of my favorite haunts when I am visiting my family. The little shop that sells gudbad ice-cream - a grocery store whose enterprising owner found a way to fit a cafe in the little mezzanine area above his cash counter, the clothes store that I hold responsible for the questionable fashion choices I made in my under-grad days, the mango sellers whose baskets brim over with the best of local mangoes from March through June, the fish-sellers who revel in the art of long-winded bargaining. All jostle together for space in the beautiful mess that is Panjim market.
As a child, noon time on Saturday was reserved for helping my parents shop in the market. It wasn't the most pleasant task, to be honest. I would trail my mother as she walked from stall to stall, patiently picking the best potatoes, tomatoes, etc. In the monsoon, the floors were wet and slushy, and I would tap my fingers impatiently waiting for us to be done. The fish market was particularly unappealing to me, and so this ended up being the last place on our list. Very often, I would wait outside the fish market, leaving my mother to brave the elements by herself.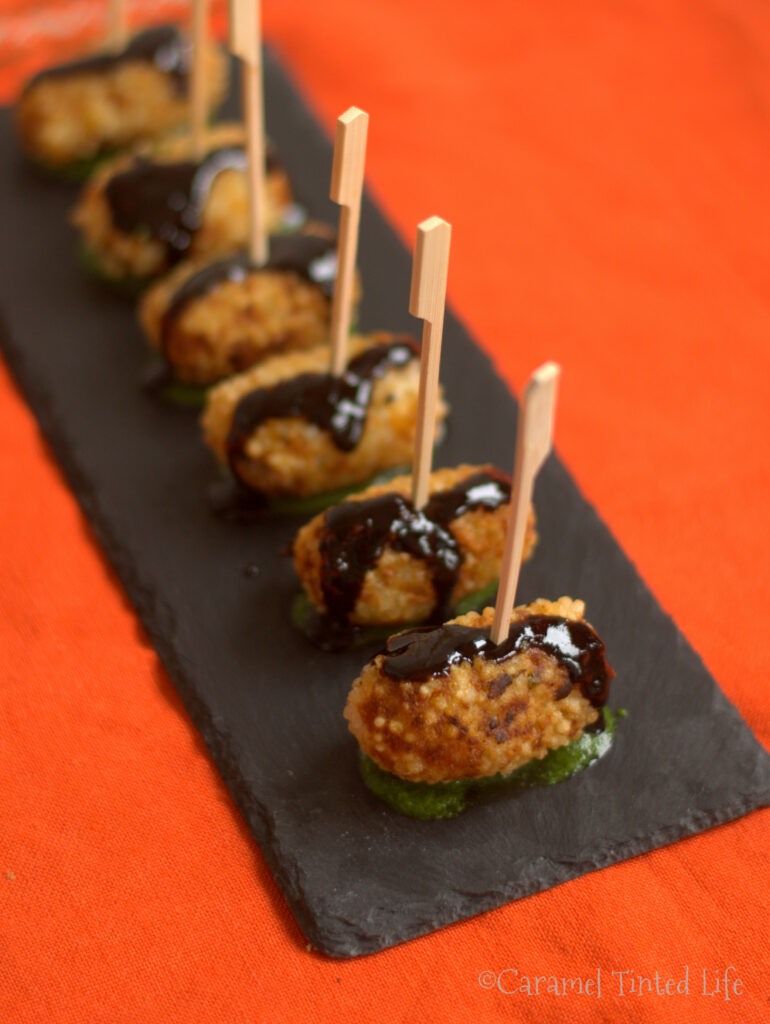 As a special treat, right after we were done with shopping, my mother would take me to a store run by a Gujarati family, where we would get ourselves something to snack on. My mother would almost always pick up a lassi (sweetened yogurt drink), and I would go for their snacks. Very often, I would pick up a couple of sabudana vadas (tapioca and potato fritters). These, made fresh and served with a sweet and tangy tamarind chutney on the side, were the most satisfying end to a tiring session of vegetable shopping.
The crispy texture of the deep fried sabudana (tapioca pearls) makes for the perfect contrast to the mashed potato. Peanuts are added for more texture and crunch. I later learnt that sabudana is popularly eaten during ritual fasting. This has to do with its purely-carbohydrate content and its role in providing a quick energy boost.
Early this week, I looked into my pantry, thinking of what I could make for a friend who was coming by. I noticed the half empty pack of tapioca that I was left with after I made this tapioca pudding. And then of course, nostalgia struck out of the blue, as it always does, and took me back to Saturday afternoon at Panjim market. So I made these deep fried fritters, and served them with two chutneys, the tamarind chutney that I remember, and a classic green chutney made with mint and coriander.
We go back a long way, sabudana vadas and me, and so I decided to dress them up a little, you know for old times sake. I made them stand at attention, and drizzled a bit of the chutney over them. And when my friend and I ate them watching our kids running around my living room, they were the most satisfying end to a nice chat over a cup of coffee.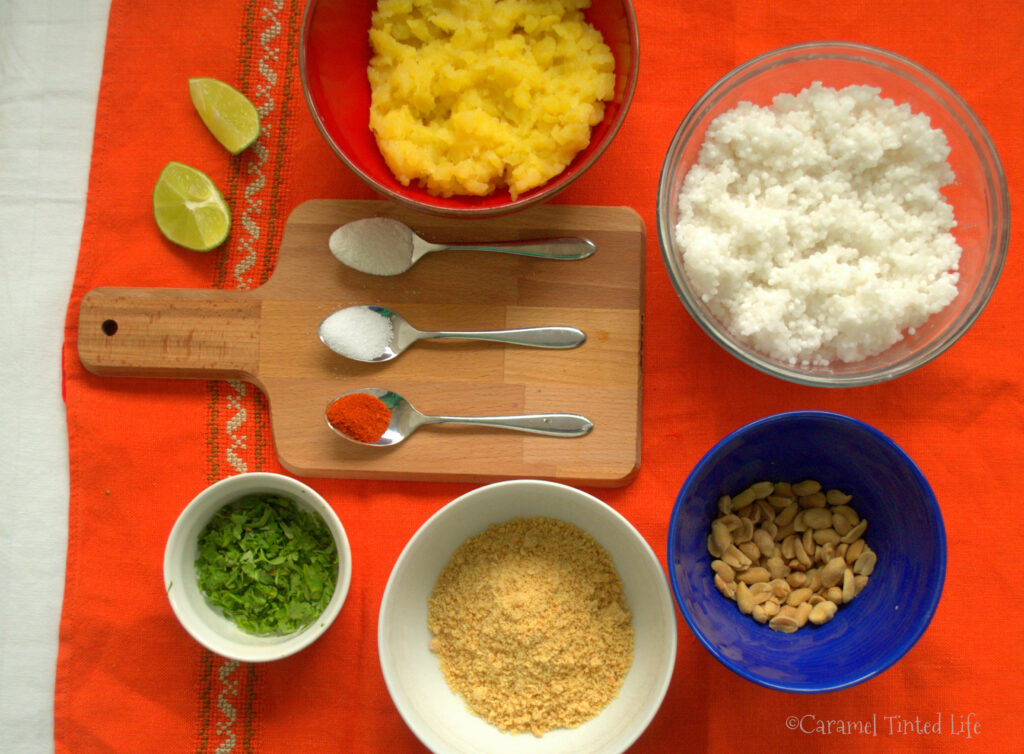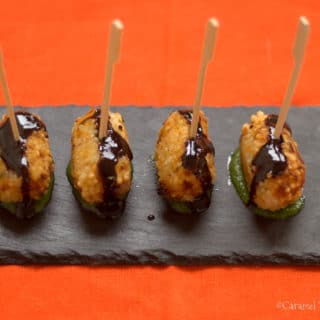 Sabudana Vada with Tamarind Chutney and Green Chutney
Tapioca pearl and potato fritters, deep fried to crunchy goodness. Served with a sweet-tangy tamarind chutney and a spicy green chutney
Ingredients
1.5

cups

sabudana

tapioca pearls, soaked in water for 3-4 hours

2

mashed potatoes

1/2

cup

chopped coriander

1/2

cup

coarsely ground peanuts

1/4

cup

whole peanuts

Juice of 1/2 lime

1

tsp

rice powder

optional

1/2

tsp

salt

1/2

tsp

kashmiri chilli powder

can be substituted with paprika powder

Vegetable oil for deep frying

For the Tamarind Chutney:

1/3

cup

tamarind paste

1/2

cup

grated jaggery

can substitute with brown sugar or regular sugar

1/2

tsp

chaat masala

a pinch of salt

For the Green Chutney

1

cup

coriander leaves

1/2

cup

mint leaves

1/2

a green chilli

Juice of 1/2 lime

1/2

tsp

chaat masala
Instructions
Heat up a wok with vegetable oil for deep frying, or use a fryer to deep fry the fritters

Mix together all the other ingredients and shape the fritters out of the mixture (wetting your palms makes them easier to shape)

Deep fry the fritters, a few at a time

Drain the fritters on a kitchen towel before serving

To prepare the Tamarind Chutney - Heat the tamarind paste with the rest of the ingredients untill they come to a simmer. Turn off the heat and serve with the fritters once cool.

To prepare the Green Chutney - Grind all the ingredients together until well blended. Serve with the fritters.