This layered Diwali dessert-in-a-jar has three layers of pure indulgence! It makes the perfect Diwali treat or hostess gift.

I first heard of Dulce De Leche a few years ago, and the descriptions were enough to make me crave it, without having ever tasted it. Often called as 'milk jam' or 'sweet milk' or my favorite, 'caramelized condensed milk', dulce de leche is traditionally made by slow cooking milk and sugar until the mixture transforms into a toffee-colored, rich spreadable caramel. I tried making it at home, and was immediately smitten, and have made dulce de leche every year since.
Dulce de leche can be store-bought in jars, or prepared at home, using just a can of condensed milk. If you are feeling a little adventurous, then I urge you to try the pressure cooking method. This is what I follow and recommend. If you are risk-averse and are daunted by the possibility of exploding cans of hot caramel, then try this method by David Lebovitz.
Slow cooking milk, and transforming it to creamy delicious sweet treats is an art form perfected in India. We love our rabdis, kheers and halwas with a passion. And so I felt that it was fitting to combine the Latin American-origin dulce de leche with two Indian classics - phirni (ground-rice pudding) and gajar halwa (carrot fudge).
Phirni, made with ground rice, and cooked with milk and sugar and cardamom, is a beautifully textured dish, not cloyingly sweet or overpowering. It is traditionally served chilled in earthern bowls.
Gajar halwa or carrot fudge is traditionally made with slow-cooked grated carrots and milk. I use condensed milk instead of milk, and I use my Instant Pot to make gajar halwa quick and easy! For a detailed recipe with tips on how to make gajar halwa in the Instant Pot, take a look at this recipe.
This layered dessert-in-a-jar makes the perfect Diwali party dessert, or hostess gift. You can make the three elements - dulce de leche, phiri and gajar halwa up to a week ahead and refrigerate.
Wish you a happy Diwali!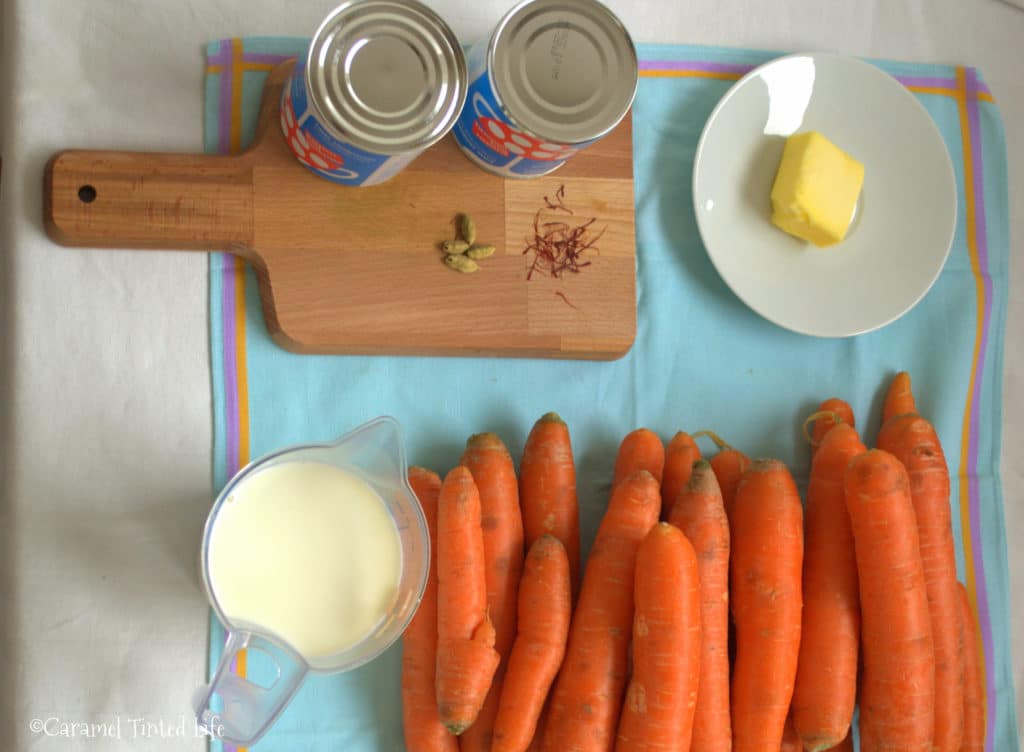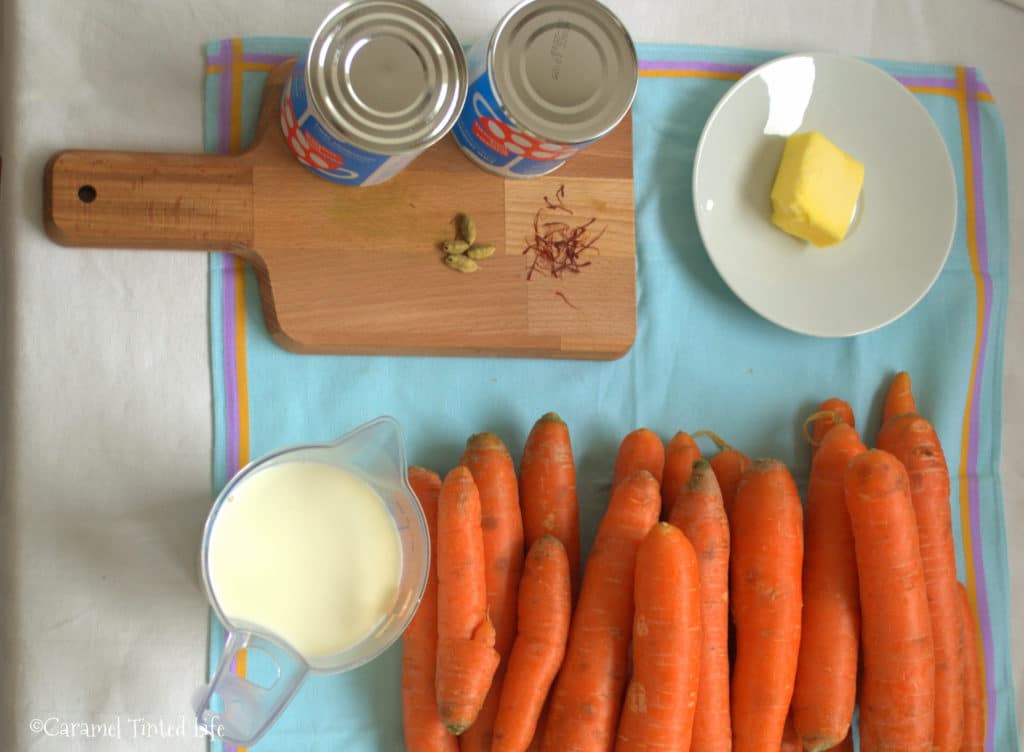 Diwali Dessert Jars
This layered dessert-in-a-jar has three layers of pure indulgence! It makes for the perfect Diwali treat or hostess gift
Ingredients
For the Dulche De Leche
1

can sweetened condensed milk
For the Gajar Halwa (Carrot Fudge)
Instructions
For the Phirni:
Drain the soaked rice and grind it in a coffee grinder or dry grinder until it is coarsely ground

Transfer to a heavy bottom wok or saucepan

Cook the rice with the milk, sugar and cardamom powder on medium heat, stirring it slowly, until the milk is reduced and the rice is cooked. This takes around 25-30 minutes

Let cool completely before serving
For the Gajar Halwa (Carrot Fudge):
Turn on the Instant Pot in 'Sauté' mode. Add the ghee and let it heat for a minute. Then add the shredded carrots, cashews and raisins and sauté for 4-5 minutes, stirring regularly.

Then add the condensed milk along with the milk, followed by the cardamom powder and the saffron-infused milk. Give all the ingredients a few stirs to combine well.

Close the lid of the Instant Pot and pressure cook on Low Pressure for 7 minutes.

Once the Instant Pot has finished the pressure-cooking cycle, hit 'Cancel' and let the pressure release naturally.

Open the lid of the Instant Pot add a pinch of salt and mix well. I liketo leave the halwa in the Instant Pot with the lid open for a few minutes more,the residual heat will rid the halwa of any remaining liquid so that it reaches the right fudge-like consistency.
To Assemble:
Once the three components are ready, layer them in the jars.

Start by piping a layer of dulce de leche

Pipe or spoon the gajar halwa over the first layer

Pipe or spoon the phirni over the halwa

Garnish with pistachios, slivered almonds and rose petals
More Indian Sweets Recipes
Coconut almond saffron eggless cake
Rose kalakand with cardamom shortbread