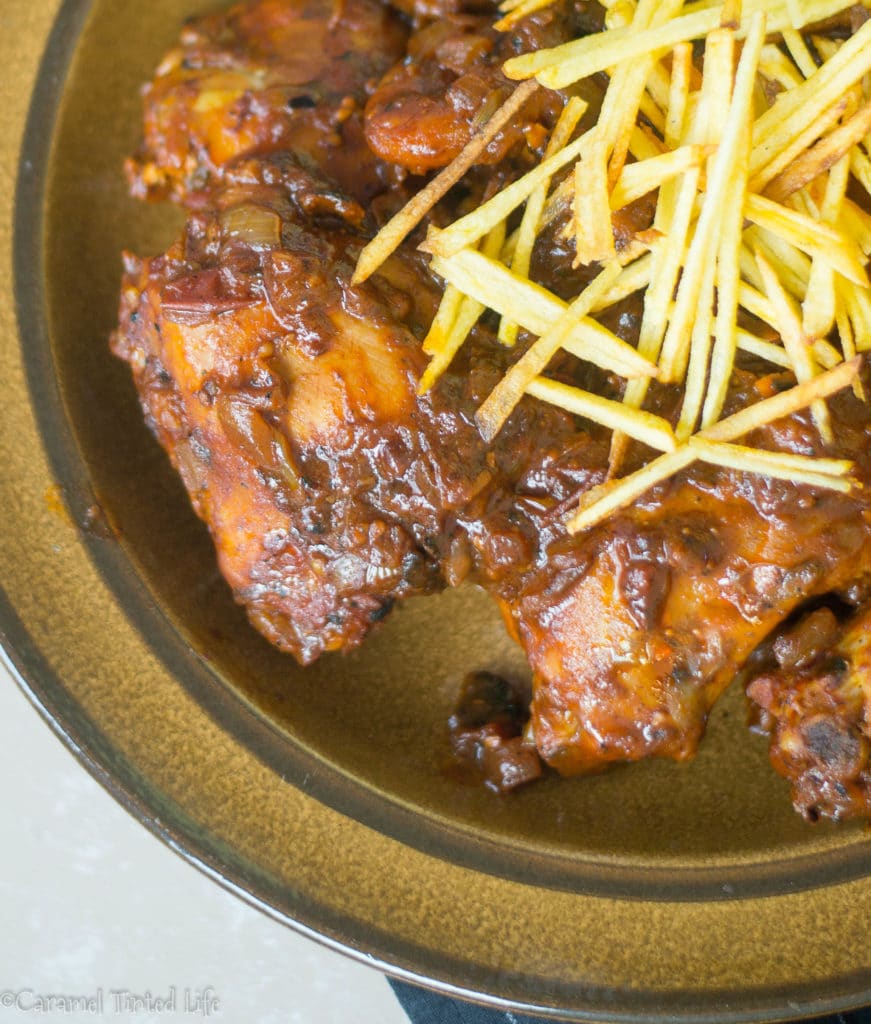 I lived for close to eight years in Bangalore, a city which has a constantly-evolving food scene. After I moved there to begin working at my first job, I was more than eager to begin exploring the famed restaurant scene in Bangalore. Those were the days before marriage and kid caught up with life and bank balances. Time that wasn't spent in battling traffic was assiduously devoted to eating out.
Restaurants in Bangalore have something for everybody and every budget. You could feast like a king on a very low budget, like my friends and I used to, on weekends, when we would pick up a thali (a very generously portioned Indian tasting platter) meal parcel from a hole-in-the-wall near our house. This Andhra-meal cost us less that Rs 40 (approximately 60 cents or 60 rappen) for a thali and would come with a portion of deep fried chicken packed with green chilies, assorted chutneys and spice powder, a huge serving of rasam (traditional spiced tamarind soup), and enough rice to feed a small village.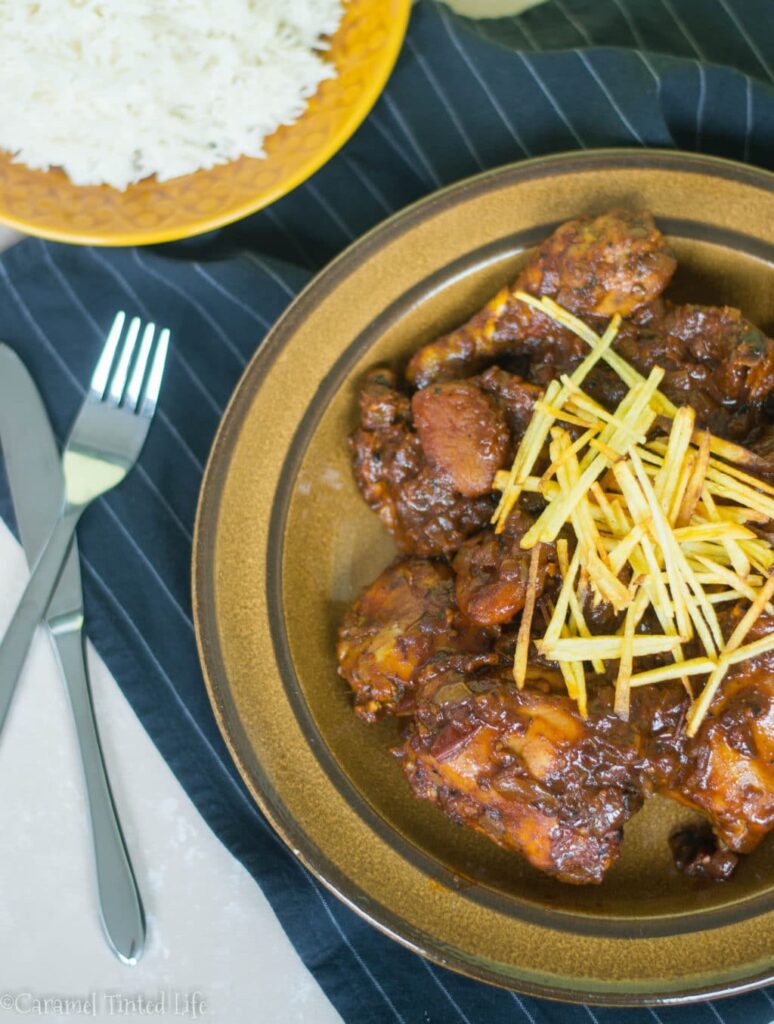 My husband (then boyfriend) and I would scout the city on weekends wolfing down chocolate brownies served with vanilla ice-cream and drenched in chocolate sauce at the legendary Corner House, eating out way through familiar (albeit spicy) Kerala food, and exploring new cuisines at such as kinbap (Korean seaweed rolls) and cinnamon tea at Soo Ra Sang.
Back then, the Zamatos and Yelps of the world hadn't really taken off. And for rookies like myself, the leading national newspaper came out with an annual round-up of the city's best restaurants. And so, it was thanks to my well-thumbed copy of Times Food Guide that I eventually discovered Daddy's Deli.
Daddy's Deli would consistently feature as the top-rated Parsi restaurant in Bangalore. Parsis, descendants of Persian Zoroastrians who emigrated to India, have a carved out a distinctive culture of their own. Parsis settled in the west coast of India, primarily in Gujarat and developed a cuisine that melded together traditional Gujarati culinary staples with meat and fish. Perhaps that was how Parsi dishes such as Dhansak (meat and lentil slow-cooked stew) and Jardaloo (meat cooked with dried apricots) came into being.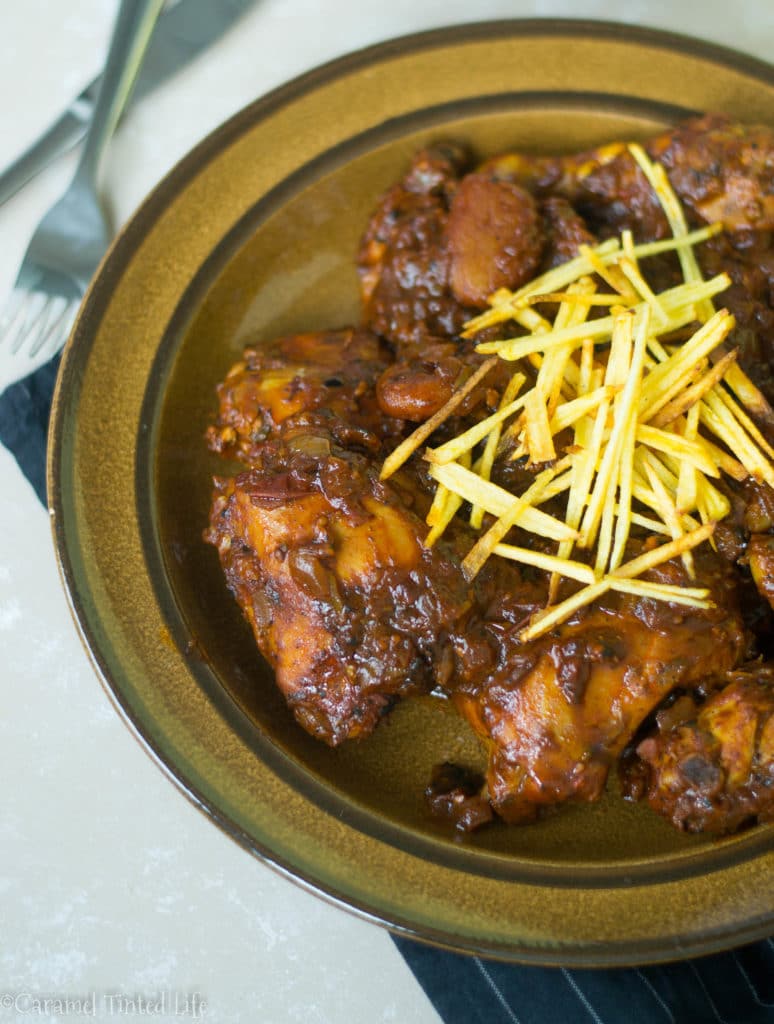 Aahhhh Parsi food was such a revelation to me! My friend from work and her Parsi husband highly recommended this restaurant. Eating at Daddy's Deli made me feel completely at home. Probably something to do with the friendly, easy-going, nature of the Parsi Indian community that was reflected in their food. But also because Parsi food has a some Goan influence as well, and as someone who was raised in Goa, the use of of ingredients like vinegar and green masala and the extensive use of meat and fish felt very familiar.
Bangalore's food scene has probably moved beyond what I remeber of it, some of my favourite restaurants having shut shop by now. So, to revive those memories of our culinary-adventures, I made this Jardaloo Salli Murgh. Daddy's Deli, may your tribe increase!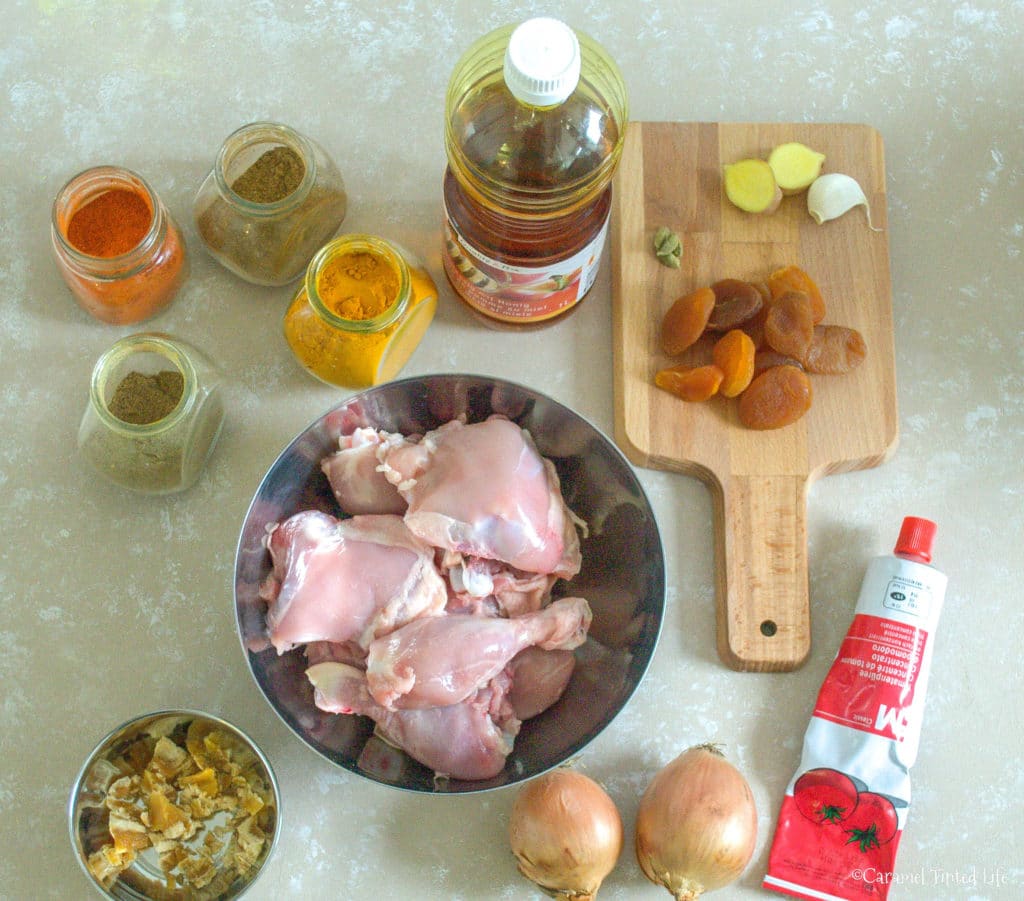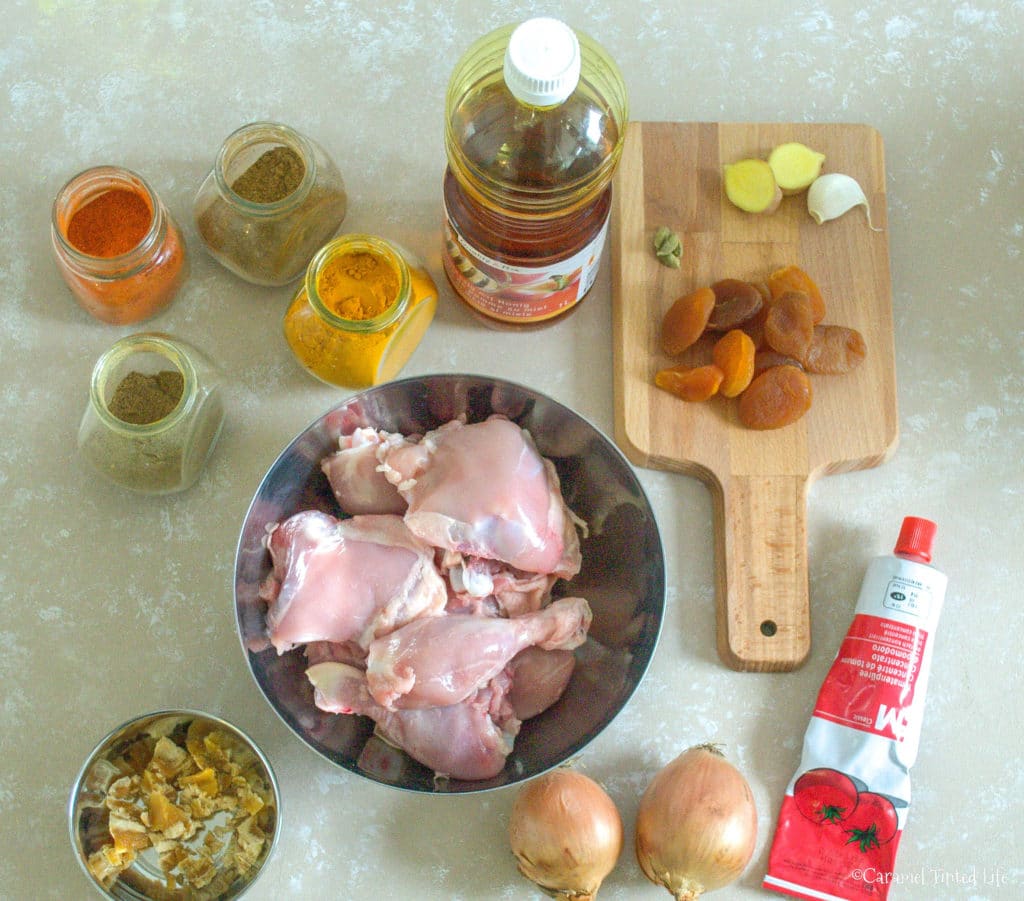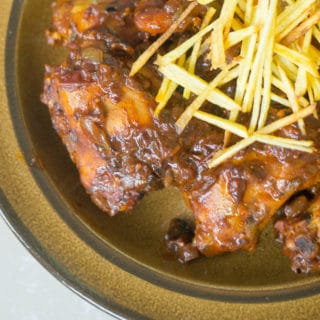 Jardaloo Murghi ma Salli
A Parsi-inspired dish: Chicken cooked with apricots and tomatoes come together in a rich tangy and mildly sweet sauce
Ingredients
800

gms chicken on the bone

I used chicken thigh and legs

1

cup

dried and pitted apricots

2

tablespoons

oil

5

whole green cardamom

1

tsp

cinnamon powder

2

large onions

sliced

1

tsp

garlic paste

1

tsp

ginger paste

1

large tomato

chopped (or substitute with 3/4 cup tomato puree)

1

tsp

mild red chili powder

or substitute with paprika powder

1/4

tsp

turmeric powder

Salt to taste

1/

cup

grated jaggery

unrefined cane sugar or substitute with 1 tsp sugar

1

tablespoon

2

tablespoons

apple cider vinegar

For the potato salli:

2

medium sized potatoes

Oil for deep-frying
Instructions
Soak the apricots in a cup of hot water to soften them

Heat the oil in a non stick pan. Add the green cardamoms saute till fragrant.

Add the onions and sauté for two minutes.

Add the garlic paste and ginger paste and continue to saute.

Add the tomatoes (or puree) and cook for a further 2 minutes.

Add the red chilli powder (or paprika powder), turmeric powder, cinnamon powder and cook on low heat for a minute more.

Add the chicken and one cup of water. Mix and add the jaggery (or sugar)

Cover and cook until the chicken is almost done. Add the apricots and simmer for two minutes.

Add the vinegar and simmer for a further 5-7 minutes or till the chicken is completely cooked.

To make the salli:

Peel and cut the potatoes into very fine julienne strips. Deep fry these in vegetable oil until crispy.

To serve, plate the chicken in a bowl and top with the salli.
Notes
Jaggery is an unrefined traditional cane sugar that is popular in Indian cuisine. In Switzerland, it is available at local Indian and Sri-Lankan stores and can also be ordered online from www.swissrasoi.com
I am linking this recipe to the lovely folks at: