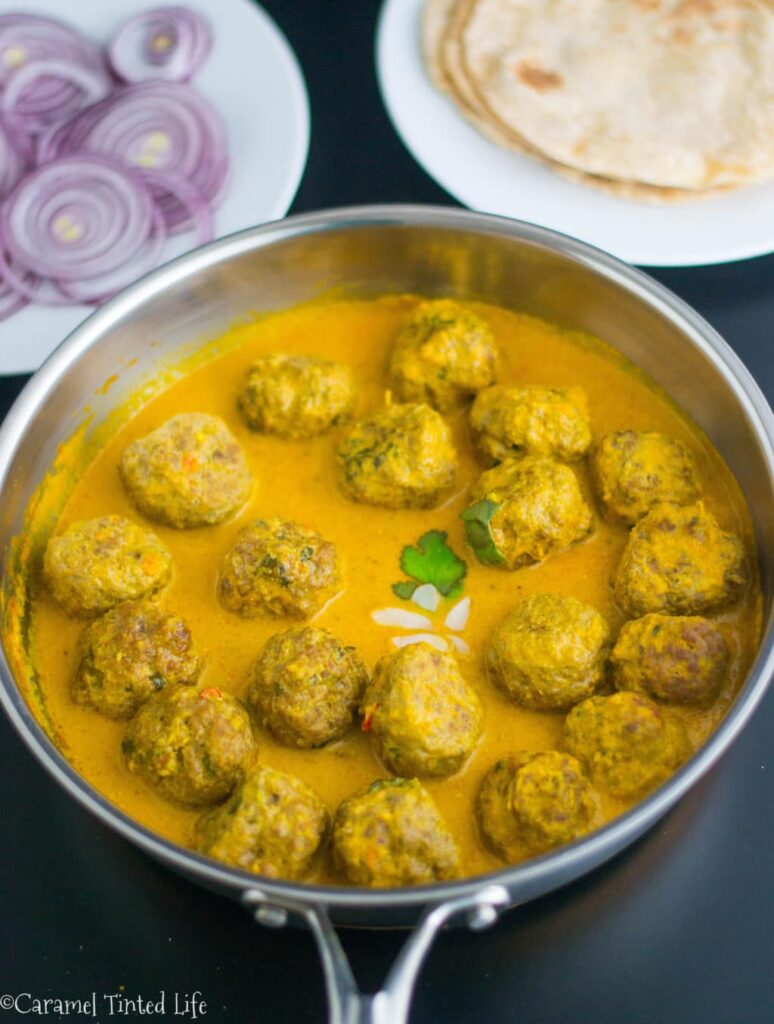 This post deserves a little flashback to my college days. Back in my undergraduate days in Engineering college, when I used to live in the girls' hostel, I had no choice but to eat the food prepared at the hostel canteen. In true Oliver-Twist style, the canteen, or 'mess' as it was called, served inedible (to put it mildly) food that resulted in me losing several kilos over my four years in college. My friends and I were clearly malnourished back then (although now, we do look back on pictures of those days, lamenting the kilos that have piled on since). Every Wednesday in the 'mess', was deemed to be 'feast' days. What that meant was that for dinner, we were given a little portion of chicken curry and a sweet, usually, a gulab jamun (dumplings soaking in a sugar syrup) to compensate for the lack of any kind of real food throughout the week.
Hostel life was quite something, we couldn't really head off-campus for real food, because our public college was on state-owned land, in the middle of nowhere. And in those days, owning a car or even a two-wheeler was quite rare for a college student. So the majority of us had to rely on a bus that would leave campus for the nearest town at 7 30 pm and be back by 9 pm every evening. Oh did I mention girls had to be in the hostel by 9 pm every night? Ahh, good times!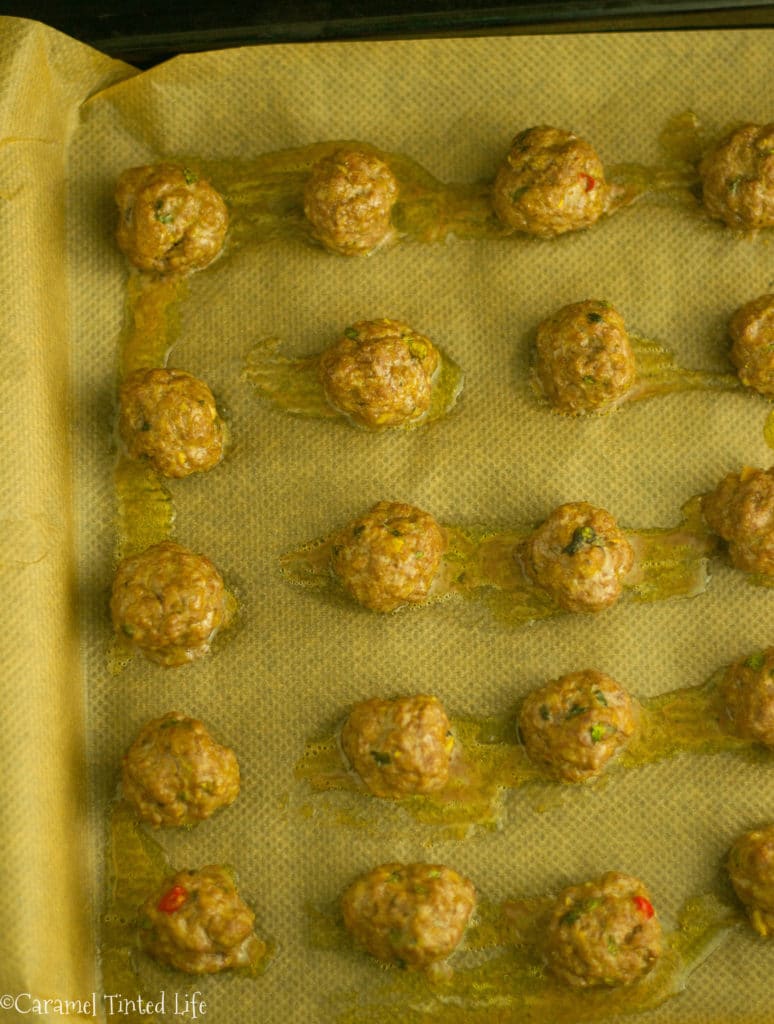 So how does this backstory connect to these koftas? They don't, I was just feeling like making something a little special this Wednesday, and had a throwback moment to my Wednesday 'feasts' back in the hostel. I felt like a little pick-me-up but wasn't in any mood to slave over the stove. I wanted something indulgent, but easy. And anytime I run through my mental roster of indulgent savoury recipes, the first thing that comes to mind is Mughlai cuisine.
Mughal cuisine is synonymous with food that was cooked in the royal kitchens of the Mughal empire in India. It has elements of Turkish and Persian influences and is known for its use of dairy and fruits and nuts. I was tempted to make something that borrows from elements of Mughlai cooking but takes a fraction of the time traditionally taken to cook a traditional Mughlai meal.
Koftas are meatballs made with mildly spiced ground meat, simmered in an aromatic gravy. I made these koftas with spiced ground lamb and simmered them in a yoghurt and tomato-based gravy. It took me under 40 minutes to make yet tastes like something that would have involved a whole lot of effort. Unlike those Wednesday 'feasts' in my hostel days, this kofta curry is certainly a 'feast'!
Easy Lamb Kofta Curry
Succulent lamb koftas, or meatballs served in a rich yoghurt and tomato gravy, surprisingly easy and effortless to make
Ingredients
For the koftas:

500

grams

lamb mince

1

teaspoon

grated ginger

1

teaspoon

ground fennel

1

teaspoon

chopped coriander

1

teaspoon

gram flour

1

finely chopped bird's eye chilli

Salt to taste

For the gravy:

1

teaspoon

oil

1/2

cup

or 110 grams tomato passata

or tomato puree

1

red onion

1/2

inch

piece of peeled ginger

1

garlic clove

3/4

teaspoon

turmeric powder

1

teaspoon

paprika powder or Kashmiri red chilli powder

1

cup

full-fat yoghurt

I used Greek yoghurt with 10% fat content, but you can use yoghurt with a lower fat content as well

A pinch of sugar

Salt to taste
Instructions
Start by making the koftas/ meatballs:

Pre-heat the oven to 180 C and line a tray with parchment paper.

Combine all the ingredients for the koftas in a mixing bowl, using your hands, mix all the ingredients well.

Shape the mixture into balls, and place them on a parchment-lined baking tray.

Bake them in the oven at 180 C for 20 minutes.

While the koftas are baking, prepare the gravy.

In a large saucepan, heat some oil.

While the oil is heating, process the ginger, garlic and onion in the jar of a mixer, or blender.

To the hot pan, add the processed onion-ginger-garlic mixture.

Saute on high-medium heat for a couple of minutes.

Now add the spice powders and saute for a minute.

Add the tomato puree, and lower the heat to medium and cook for a 5 minutes until the paste starts thickening.

Bring the stove to low heat, add the yoghurt and cook on low heat, adding sugar and salt to taste.

Let it simmer gently for around 5-7 minutes.

Finally, and baked koftas into the gravy and serve.

Optional: Serve with a garnish of slivered almonds.

Pairs well with rotis (whole wheat flatbread) or basmati rice.