This recipe for Instant Pot ginger and soy chicken lets the Instant Pot or your slow cooker do all the magic, giving you an insanely aromatic, flavourful chicken dish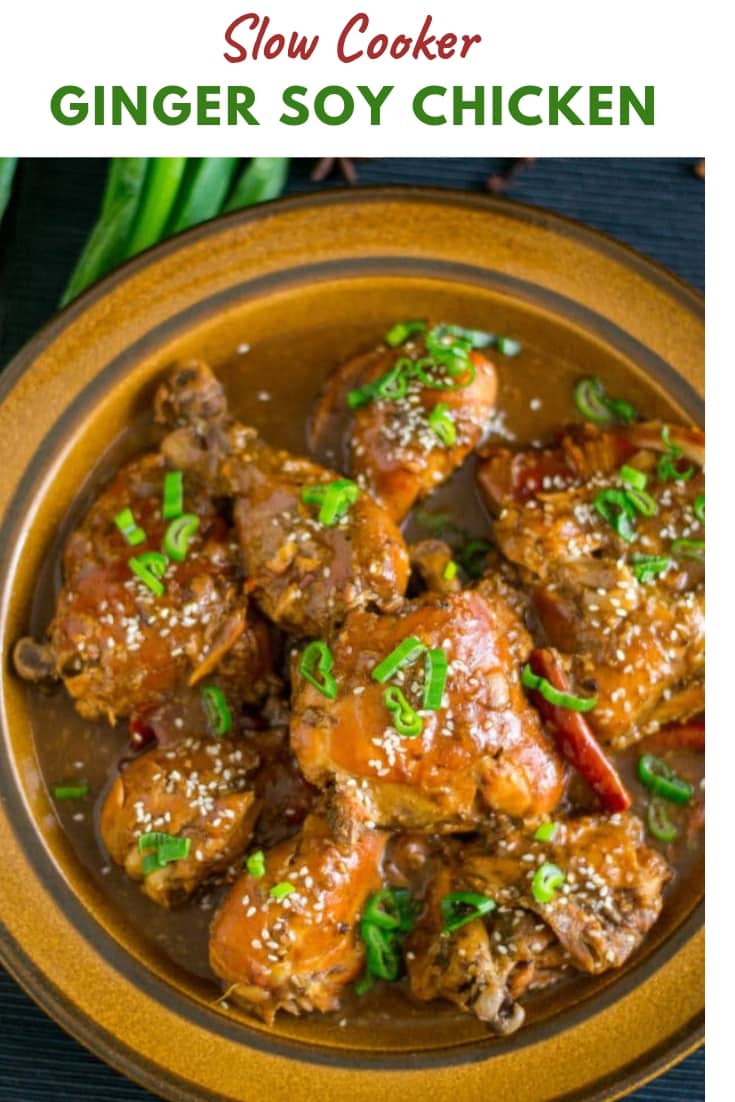 There are many way in which I use my Instant Pot , but the manual mode, or pressure cooking mode is what I usually default to. The slow cooker mode is one that I love using for making curries with a more complex flavour profile such as pork vindaloo, and for tagines.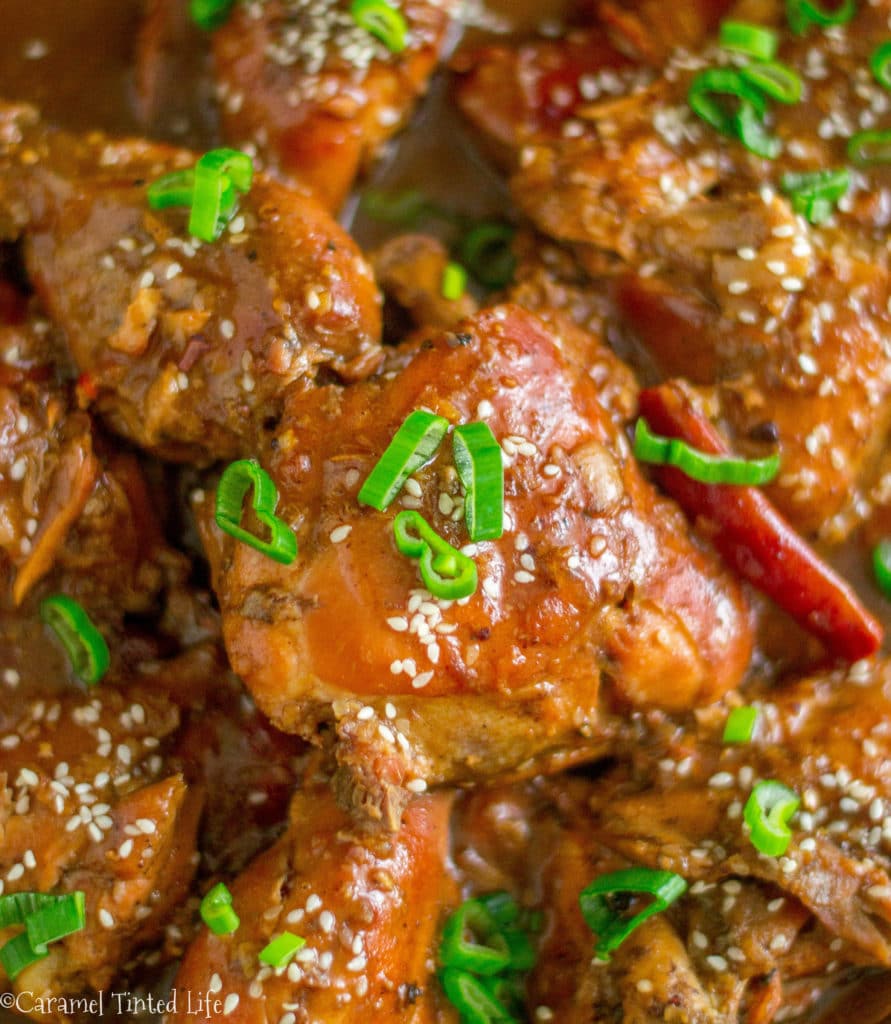 Why is slow cooking preferred for this ginger-soy chicken?
Coming to this dish itself - this slow-cooked chicken recipe is inspired from classic Chinese flavors - it has a mix of warm spices, similar to those used in a Chinese 5-spice mix. I just made my own version, from the spices I had on hand, and it turned out fantastic. Ginger and rice vinegar gradually tenderize the chicken over the time its being slow cooked, and the flavors of soy, garlic and spice mix intensify and are beautifully absorbed by the chicken. By the time it was done, the meat was practically falling off the bones and my house was smelling like heaven - or more specifically, if ever heaven decided to open a Chinese restaurant and I happened to walk past.
This sauce is the kind that perfectly normal people would lick clean off a plate. And then ask for seconds, and thirds. I think I'll be making this dish with pork next - slow cooking does the most wonderful things to pork! . Finish off the dish with some lightly toasted sesame seeds and chopped scallion stalks, and serve this dish with some jasmine rice that makes for the perfect vehicle for all that sauce.
If you liked this recipe, do comment below and rate the recipe! If you make this recipe, please post a pic on INSTAGRAM -tagging @carameltintedlife and follow along on FACEBOOK and PINTEREST
If you're looking for a warm and hearty Chinese-inspired recipe might also like my Cashew Chicken recipe .
For more easy Instant Pot Recipes, take a look at:
Instant Pot Chicken Tikka Masala
Instant Pot Thai Chicken Curry and Rice


Instant Pot Ginger and Soy Chicken
This recipe for ginger and soy chicken lets the Instant Pot or your slow cooker do all the magic, giving you an insanely aromatic, flavourful chicken dish
Ingredients
2.5

pounds

chicken thighs and legs, skin removed

around 7-8 thigh pieces, preferably bone-in

1

inch

piece of ginger

grated

2-3

cloves

garlic

grated

2-3

dried whole red chilies

1/2

cup

sweet soy sauce

1

tablespoon

sesame oil

1

tablespoon

rice vinegar

1

teaspoon

honey

2

teaspoons

cornstarch/cornflour

1

teaspoon

white sesame seeds

lightly toasted

Chopped scallions / spring onion stalks to garnish
For the Spice Mix (can be substituted with 1.5 tablespoons pre-made 5 Spice mix)
5

cloves

2

inch

piece of cinnamon

3-4

whole black peppercorns

1

teaspoon

fennel

4

star anise
Instructions
In a pan, on the stove-top, dry-roast the star anise, cloves, fennel, peppercorns and cinnamon for a minute, until the whole spices are fragrant. Grind the spices in a mortal and pestle or in a masala or coffee grinder. Keep the spice mix aside.

In the bowl of your slow cooker (I used my Instant Pot), combine the chicken with the ginger, garlic, ground spice mix, red chilies, soy sauce, sesame oil, rice vinegar, and honey. Make sure the chicken is well coated with all the seasonings and sauces.

In the 'slow cook' mode, cook the chicken for 2.5 hours on 'High' (see notes).

Once done, the chicken will be tender and nearly falling off the bone.

Now, switch to 'Saute' mode in the 'Less' setting.

In a cup, mix together the corn starch and a couple teaspoons water to form a slurry. Add this to the chicken, giving it a few gentle stirs.

Let it simmer for a few minutes until the sauce thickens. Turn it off after 5 minutes.

Serve with a garnish of sesame seeds and chopped scallion stalks.
Notes
I made my own spice mix using star anise, cloves, cinnamon, fennel, ground pepper and whole chilies. You could use Chinese-5 spice powder instead, if you have it on hand.
When using the slow cook mode on the Instant Pot, cook on 'High' for 2.5 hours or 'Low' for 3.5 hours. Adjust the cooking time depending on how tender you like your chicken. If you are slow-cooking the chicken on the stove-top, make sure you turn the chicken over occasionally, and that you cook on low heat.