Apparently, it is Spring time in der Schweiz! Quite deceiving this Spring is, there was a flurry of snowfall last week, and rain showers and high-velocity winds for a couple of days. But why talk about the weather and rain on our parade? On a more cheerful note, we took a mini vacation to Salzburg last week for a much-needed break. We went with no agenda, and came back smitten! Thanks to our friend who took us around, and made life much simpler for us, by getting rid of the decision-making that usually consumes us during any trip. Do we bus it or taxi it? Do we eat at the place recommended by Lonely Planet or the one recommended by Trip Advisor? Why bother deciding when you have a local friend living in the city! Can the universe give me a friend in Istanbul and one in Tuscany please? I am tempted to post about our trip to Salzburg soon..very soon.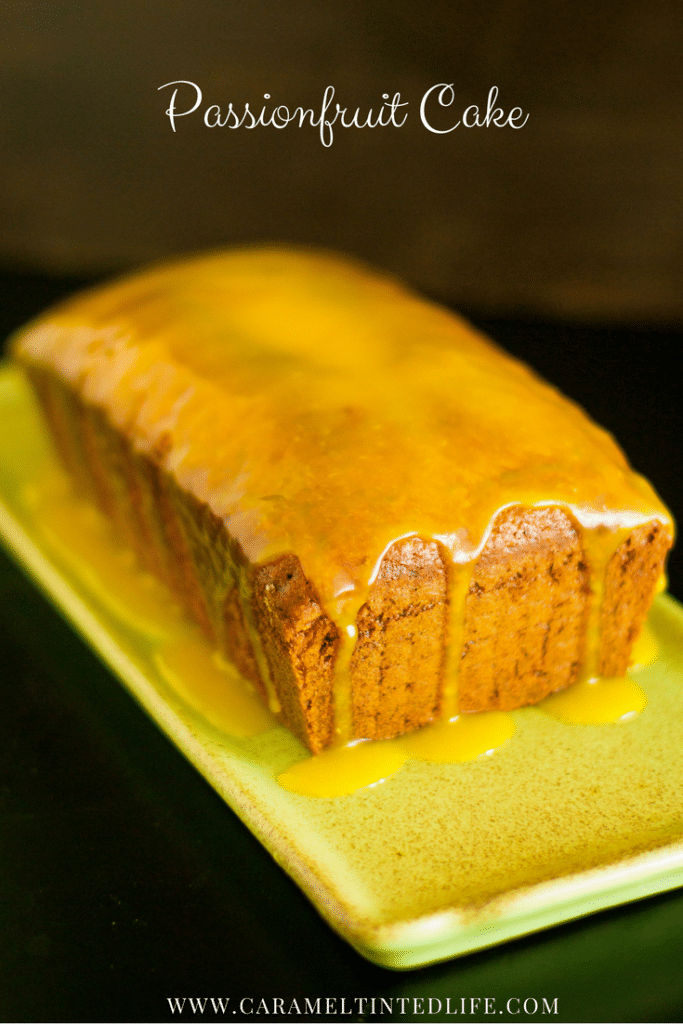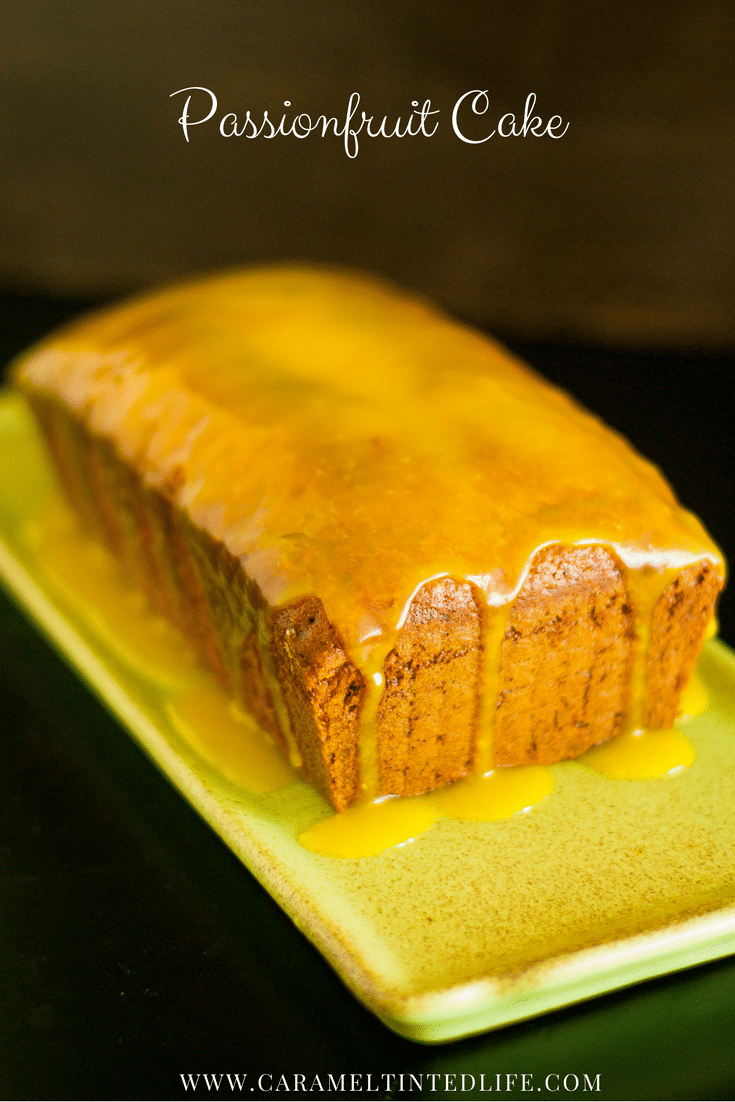 Coming back to Spring, a few days before the season showed it true colours, there was some much-needed sunlight and my mood was buoyant enough to make this passion-fruit loaf cake. I'd like to take a moment here to just say how much I love passion fruit. Passion fruit was easily available in Goa, and one of my aunts had a passion fruit tree at home. The memory of that tart, sweet taste taste of fresh passion fruit juice she made back then makes me smile even now. So when I saw passion fruit at a discounted rate at the local Migros, I knew what I had to do.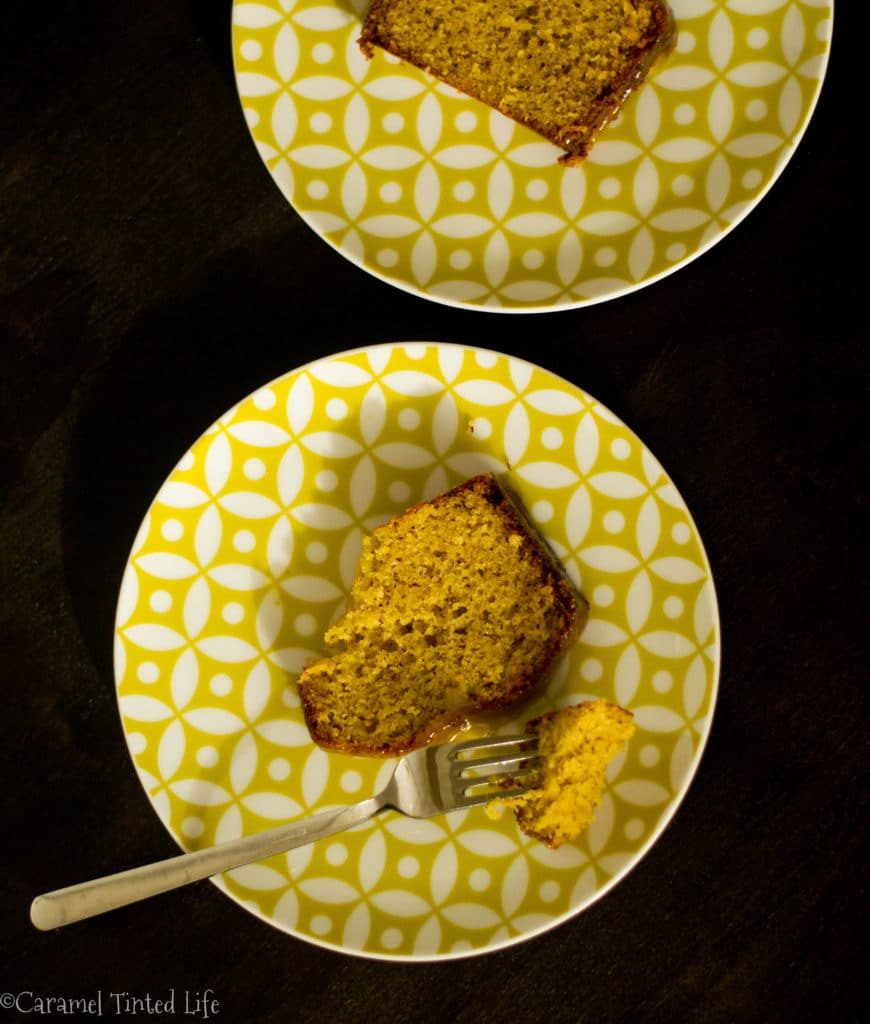 I used the pulp of the fruit to make a very simple passion fruit curd, and paired that with a yoghurt-loaf cake. The flavour of the passion fruit complements the loaf cake, and takes it from a classic loaf cake to something that puts you in the mood for the Spring. At least that's what it did to me!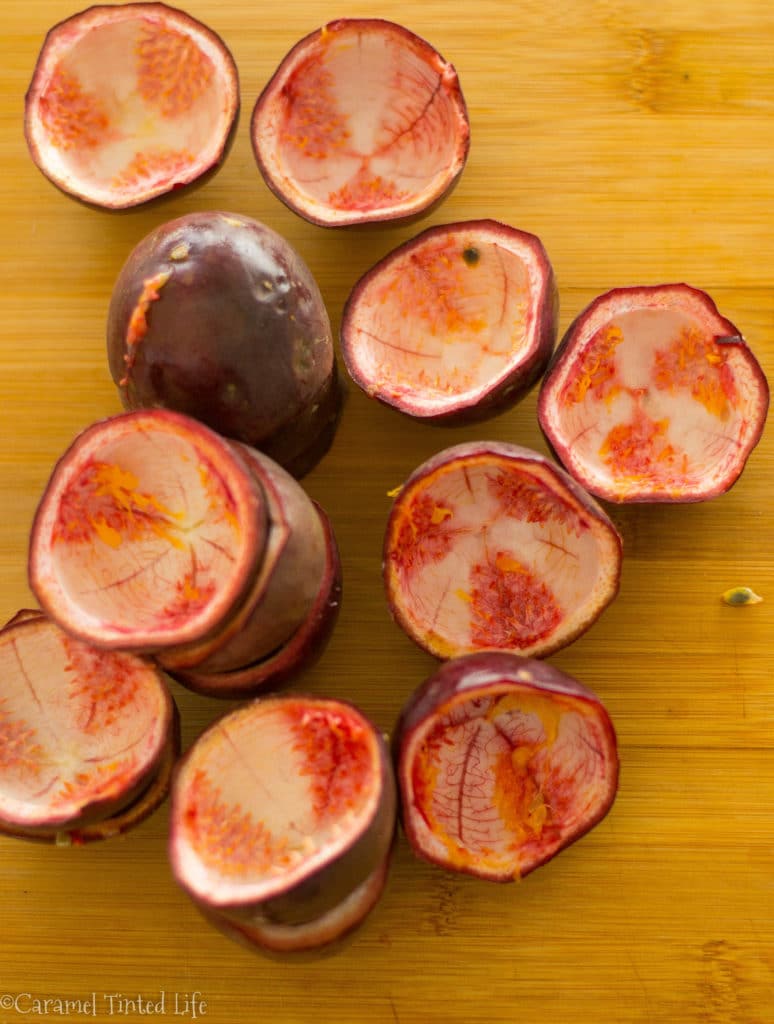 The recipe I used for the cake is adapted from the one in my baking bible, otherwise known as 'Baking: From my Home to Yours' by Dorie Greenspan. I tweaked the recipe a little and added in 1/3 cup of passion fruit curd. This loaf cake is perfect for turn-of-the-season weather, when the days stretch longer, you begin to turn down the heating, and winter begins bidding us a fond goodbye.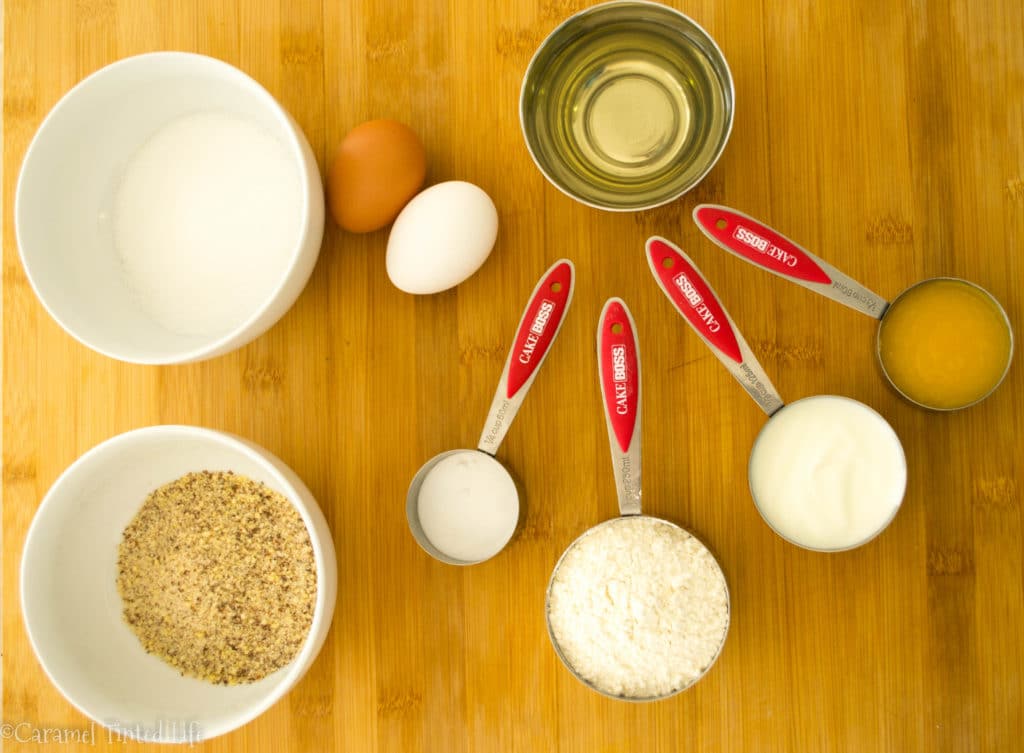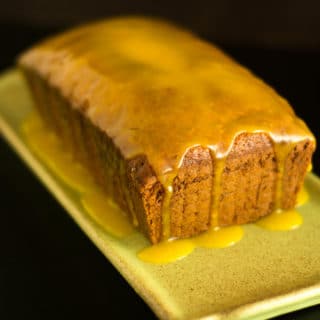 French Yogurt Cake with Passion Fruit Curd
The perfect loaf cake for turn-of-season weather, when winter is fading away! This cake will put you right in the mood for spring
Ingredients
For the French Yoghurt Loaf cake:

1

cup

all-purpose flour

1/2

cup

ground almonds

can be substituted with 1/2 cup flour if you prefer

2

teaspoons

baking powder

Pinch

of salt

1

cup

sugar

1/3

cup

passion fruit curd

1/2

cup

plain yoghurt

2

large eggs

1/4

teaspoon

pure vanilla extract

1/2

cup

sunflower oil

or any flavourless oil such as canola or safflower

For the passion fruit curd:

De-seeded pulp of 8 passion fruits

2

egg yolks

2

whole eggs

1

cup

sugar

1

cup

butter cut into small cubes
Instructions
Prepare the passion fruit curd by adding all the ingredients to a heavy bottom pan and simmer, letting the mixture come to a boil. Once it begins to thicken, take it off the heat and let it cool. The curd will be of a thick, pourable consistency when it is at room temperature.

To prepare the cake, centre a rack in the oven and preheat the oven to 350 F (180 C). Prepare a 8 1/2-x-4 1/2-inch loaf pan, by buttering it, dusting it with flour and dusting off the excess.

Whisk together the flour, ground almonds, baking powder and salt and keep aside.

In a medium bowl, add the yoghurt, eggs, passion fruit curd and vanilla to the bowl and whisk vigorously until the mixture is very well blended. Still whisking, stir in the dry ingredients, then fold in the oil. Scrape the batter into the pan and smooth the top.

Slide the cake pan into the oven and bake for 35 to 40 minutes at 180C. It should be golden brown and a knife inserted into the centre of the cake should come out clean. Transfer the pan to a rack, cool for 5 minutes, then run a blunt knife between the cake and the sides of the pan. Unmold and cool to room temperature right-side up.

Serve with a drizzle of passion fruit curd.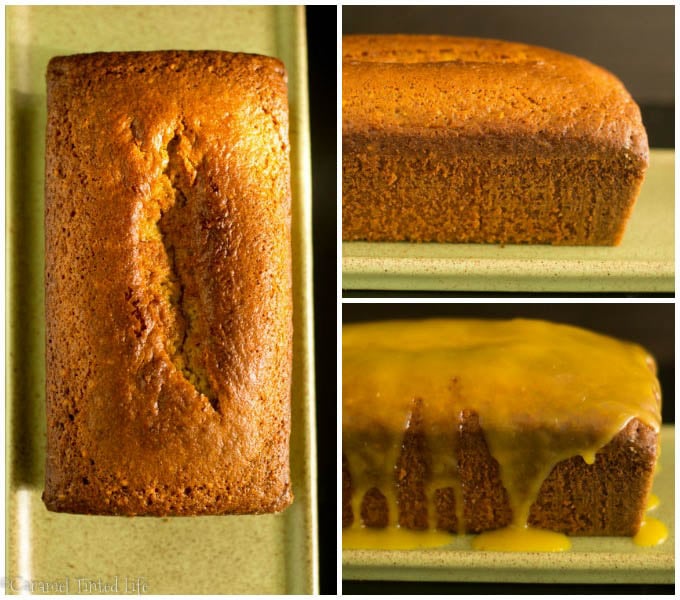 I am linking this turn-of-season cake to the lovely folks at: