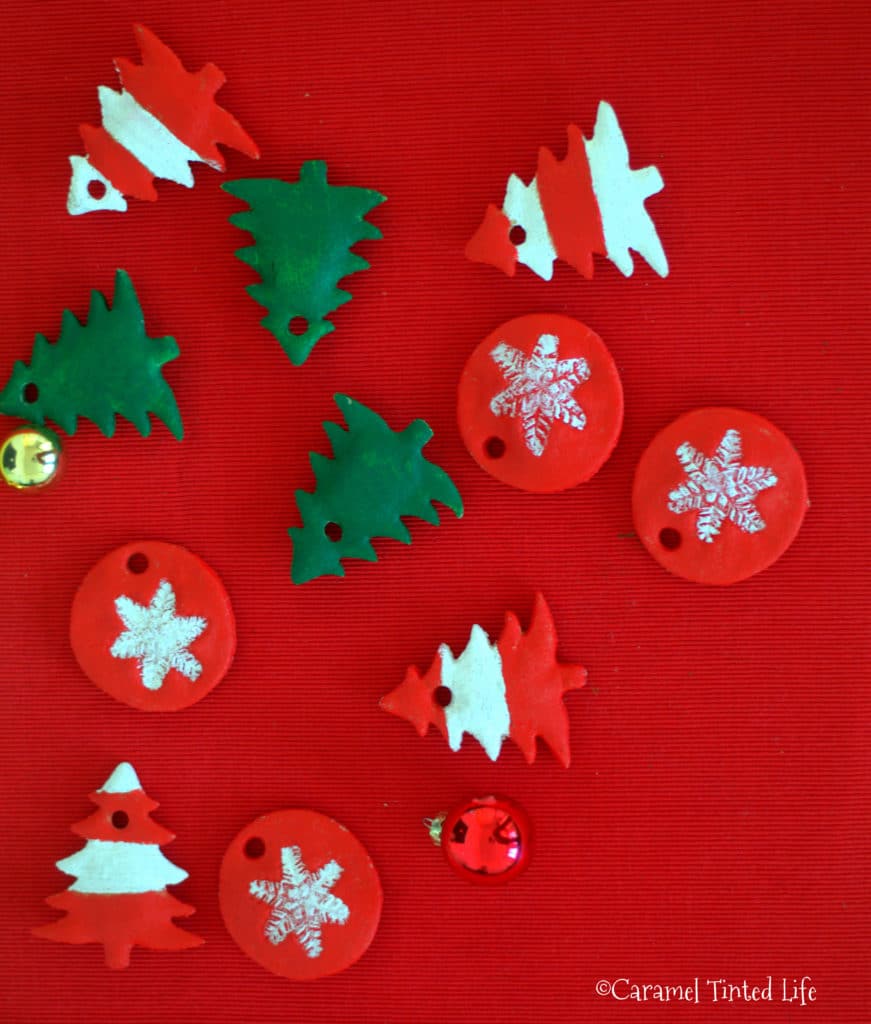 In my last post I mentioned baking these salt dough ornaments with my three-year old. They were such a breeze to make ! We spent most of our Sunday rolling out salt dough, cutting out the decorations using cookie cutters and painting them, and in the process, our hands, and clothes as well.
We made our first salt dough ornaments last year, all of which found their way to our tree this year. Making these ornaments is quite literally child's play. My toddler was thoroughly engaged last year, when he was two and this year, he had a hand (literally!) in everything. Not only are they incredibly fun to make, at the end of the day you have cute ornaments that last long, make great keepsakes, and make excellent personalized gifts as well. We baked another batch later in the week, for gifting pre-school teachers and friends.
We also gathered all the little leftover dough, and used alphabet cutters to make salt-dough alphabets!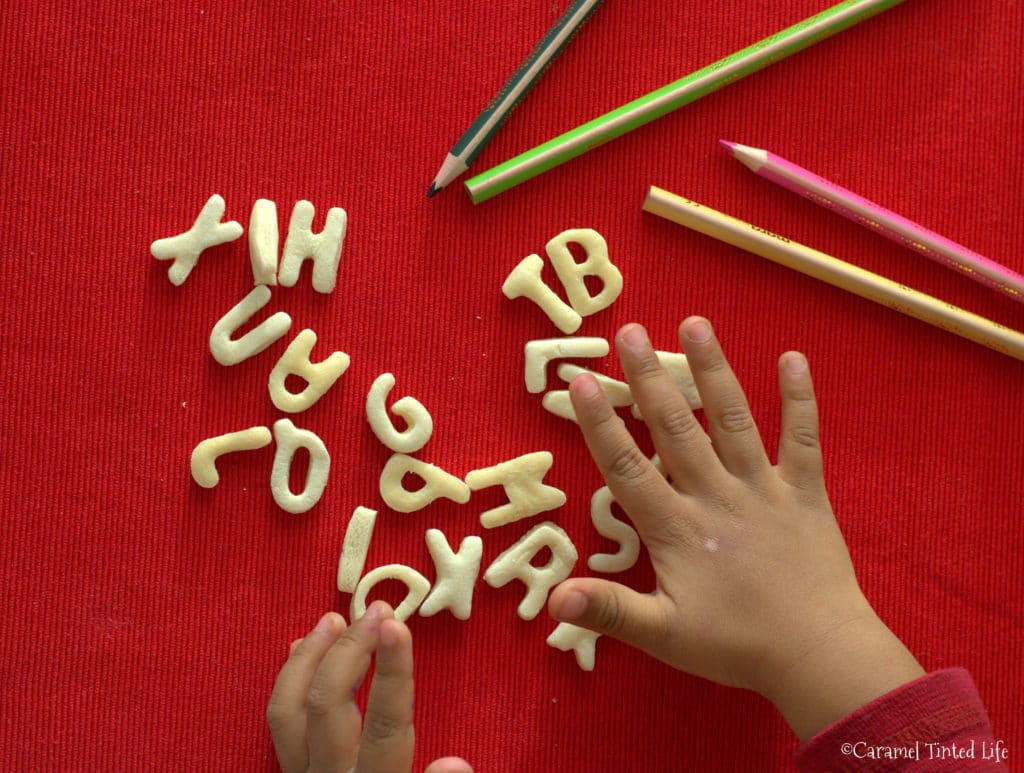 Making these salt dough ornaments is so simple, calling it a recipe is making it sound more complicated that it is. We used all-purpose flour and table salt in a ratio of 2:1. Add just enough water to make a dough, 1 part water works fine. Once the dough is formed, roll it out and pick your favorite cookie cutters to stamp out shapes. Make sure you use a straw to stamp out a hole near the top of each ornament. Bake them at 180C for 30 minutes, turning them over midway.
Let your toddler paint them with toxin-free acrylic paint and let the paint dry. Add glitter for a festive sparkle if you'd like! The toddler painted the base coat for the ornaments and I followed with a top coat for most of the ornaments. Ideally, for better preservation, finish off with a final coat of clear sealer.
Our ornaments from last year stayed well, kept in a zip lock bag, so I'll be doing the same this year as well. If you would like to share tips on salt dough ornaments, I'd love to hear them!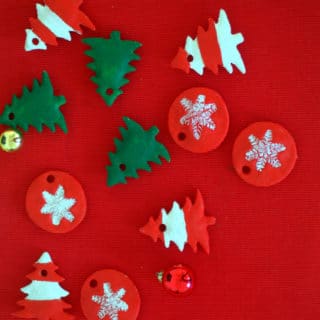 Salt Dough Ornaments
Ingredients
2

cups

all purpose flour

1

cup

salt

regular table salt

1

cup

lukewarm water

1

straw

Cookie cutters

Non toxic acrylic paints

Parchment paper/ Baking paper
Instructions
Keep a baking sheet lined with parchment paper ready

Mix together the flour and salt in a large mixing bowl

Add the water very slowly, a little at a time, mixing it with the flour, until incorporated

Bring the dough together and knead it (just for a couple minutes) until smooth

Dust a little flour, on a work surface, and use a rolling pin to roll out the dough until it is 1/4 th inch in thickness

Cut out shapes using cookie cutters and transfer them to the baking sheet

Using a straw, cut little holes in the shapes close to the top of each ornament

Transfer the baking sheet to an oven and heat at 180 C for 30 minutes, turn over midway

After 30 minutes, check to see if the ornaments are completely dried out, if they still have some moisture, bake for an additional 5 minutes

Take out the ornaments and let them cool down

Paint with non-toxic acrylic paint, and add embellishments such as glitter if you'd like

Once dry, knot a string through the hole in the ornament and hang it up on your tree!
Notes
1) I have always baked my ornaments at 180 C for 30 minutes, and the result has been slighty puffy ornaments, which I quite like. If you like your ornaments completely flat, then bake at 150 for around 2 hours
2) You could try making scented play dough by adding essential oils while preparing the dough. Holiday scents such as peppermint, orange or cinnamon would make your house smell like Christmas
If you like this, do pin here for later: