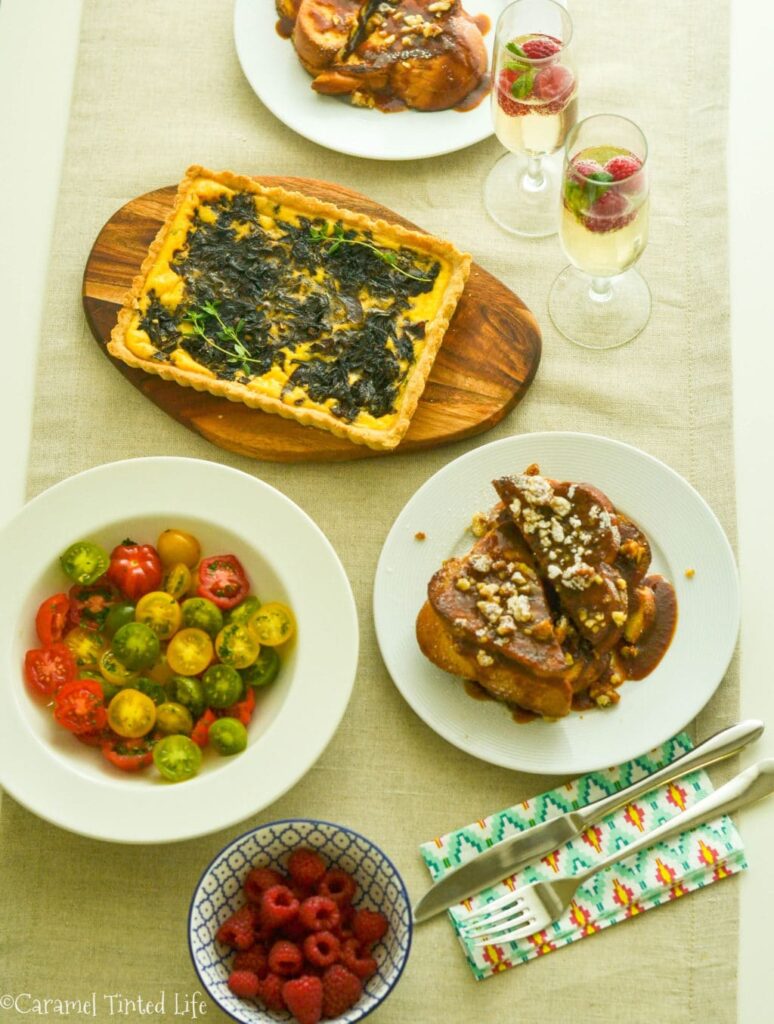 My pet peeve against holidays is something that I think most people would agree has gotten progressively annoying every year - the commercialization of holidays. For most of our 8 years in Bangalore, we were subject to an onslaught of commercials on TV or print, during every holiday. More often than not these commercials were those of e-commerce companies eager to tap into the opportunity presented by every holiday. It used to grate on my nerves when I would see the overt commercialization that came with a Mother's Day holiday every year.
Now that we live in Switzerland, I am limited to only a small amount of mass media advertising - the Swiss commercials I see are mostly the ones that pop up when I browse channels on YouTube. The little TV that we do watch is limited to Netflix, and we don't have a newspaper that runs full-page ads advertising a dot com every other day.
I think we can all agree that being a mother is the most multi-dimensional task in the world. It goes without saying that mothers make the deepest and most significant impact in a person's life. And so the mass commercialization of a holiday that is supposed to honour mothers, often makes me cringe. I love the idea of having a significant day set aside for the most important person in your life, but please don't tell me that gifting your unique, statement piece of jewellery will make my mother love me more!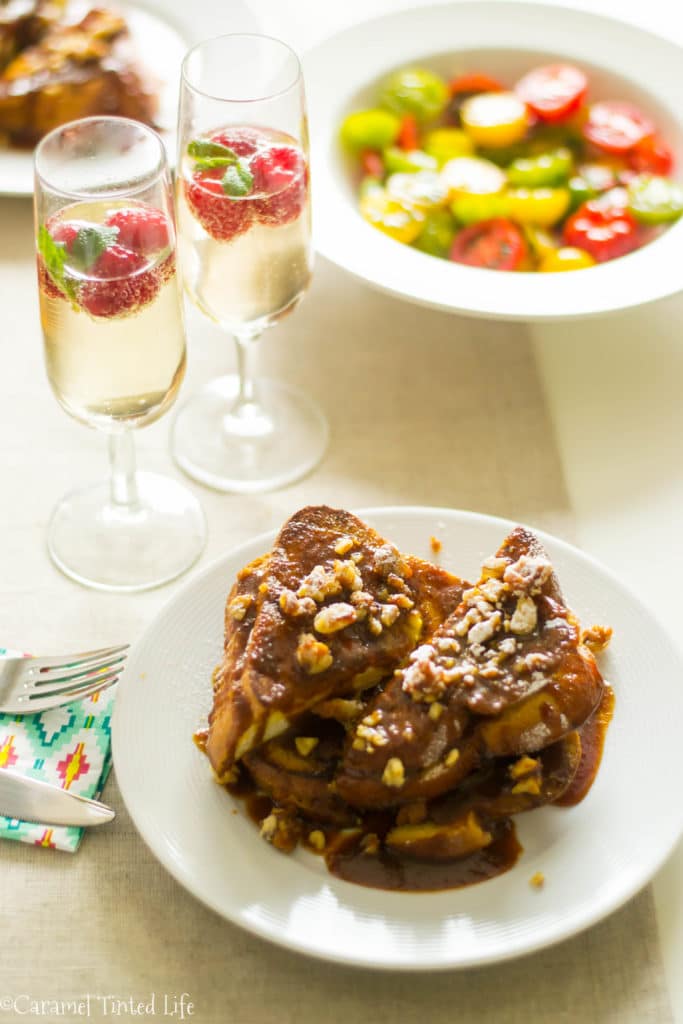 After I became a mother myself, I see Mother's Day in a whole new light. Sure son, that gorgeous diamond solitaire is what I've been lusting for and dropping hints to your dad for the longest time....but what I would really like for Mother's Day is to have have lesser post-dinner clean up to do, to not have to pick up little toys dropped in the toilet, to sleep in on weekends, to have someone cook me brunch. Now, my son is all of three, so I'll have to wait a few years for him to cook for me. But in the interim, there are a few other things I'd like from him for Mother's day - this hilarious video by WhatsUpMoms sums it up for me!
One of my friends recently become a mother, and her wish list is probably quite different from mine - I can imagine she would love to get some sleep - any sleep at all, perhaps someone to come and do the piles upon piles of laundry, someone to tell her that the breastfeeding journey will get better and she shouldn't beat herself up over it, a lot more support and encouragement and a lot less judgement over her decisions and choices.
My own mom would certainly love more time with us, her children, and her grandchild (definitely more of the latter!). I would love to cook for her, because it is not very often that I get to cook for my mom, as we now live a continent away from each other. I used to rarely cook as a child, and began to learn and enjoy cooking only after moving out of my parents' home for work. When we stay with my parents now, on vacation, or when she visits us in Switzerland, we get into a familiar pattern - she cooks, while we chat and catch up over food. It's the memories we make over food that we remember most vividly, and which shine brighter than any number of diamonds or jewellery.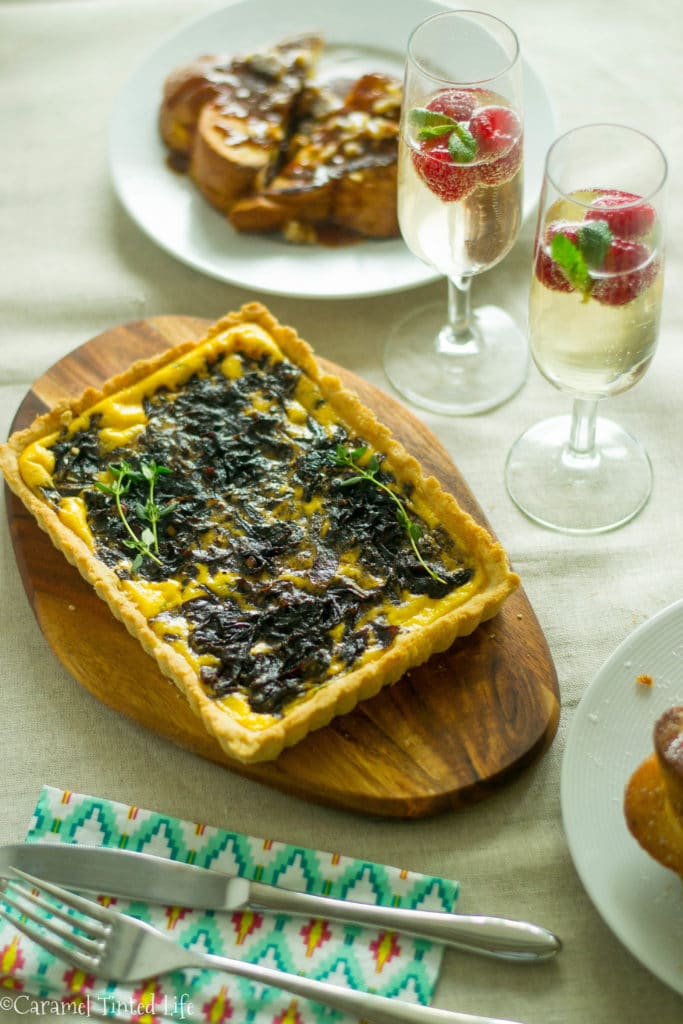 And so I made this little brunch menu as a tribute to my mother, and to all mothers who deserve to be celebrated not just this Mother's Day, but every day. Not all gifts need to come wrapped in a little box with a ribbon, and it certainly helps if they come with a side of more sleep for mama! Make your mother a meal, gift her a spa day, take her shopping or just pick up the phone and speak to her, Mother's Day or not! if cooking if your thing, like it is mine, then I hope this menu gives you some inspiration. This brunch menu includes:
French toast with Baileys Irish Cream sauce and candied walnuts
Onion jam, thyme and goats cheese tart
Elderflower and raspberry mimosas
I also made a quick tomato salad to go with - just toss together some colourful cherry tomatoes with a splash of lime and chopped parsley.
I initially planned to post all three recipes in one post here, but my post landed up being too long! Please click on the links above for the individual recipes. I leave you here with this simple recipe for elderflower and raspberry mimosas which are just the thing to go with brunch.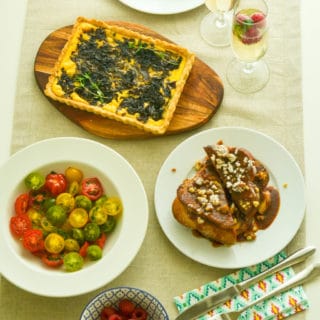 Elderflower Mimosa with Raspberries
Sparkling elderflower and raspberry mimosas to go with brunch!
Ingredients
3/4

cup

elderflower syrup

750

ml

sparkling wine

I used prosecco

Raspberries and mint leaves to serve
Instructions
In each of 5 fluted glasses, put in 1.5 tablespoons of the elderflower syrup

Top up with chilled prosecco (or sparkling wine of your choice), then serve each cocktail garnished with raspberries and mint leaves
If you like this brunch menu idea, pin here for later: