A collection of the best Indian recipes that can be made easily in your Instant Pot!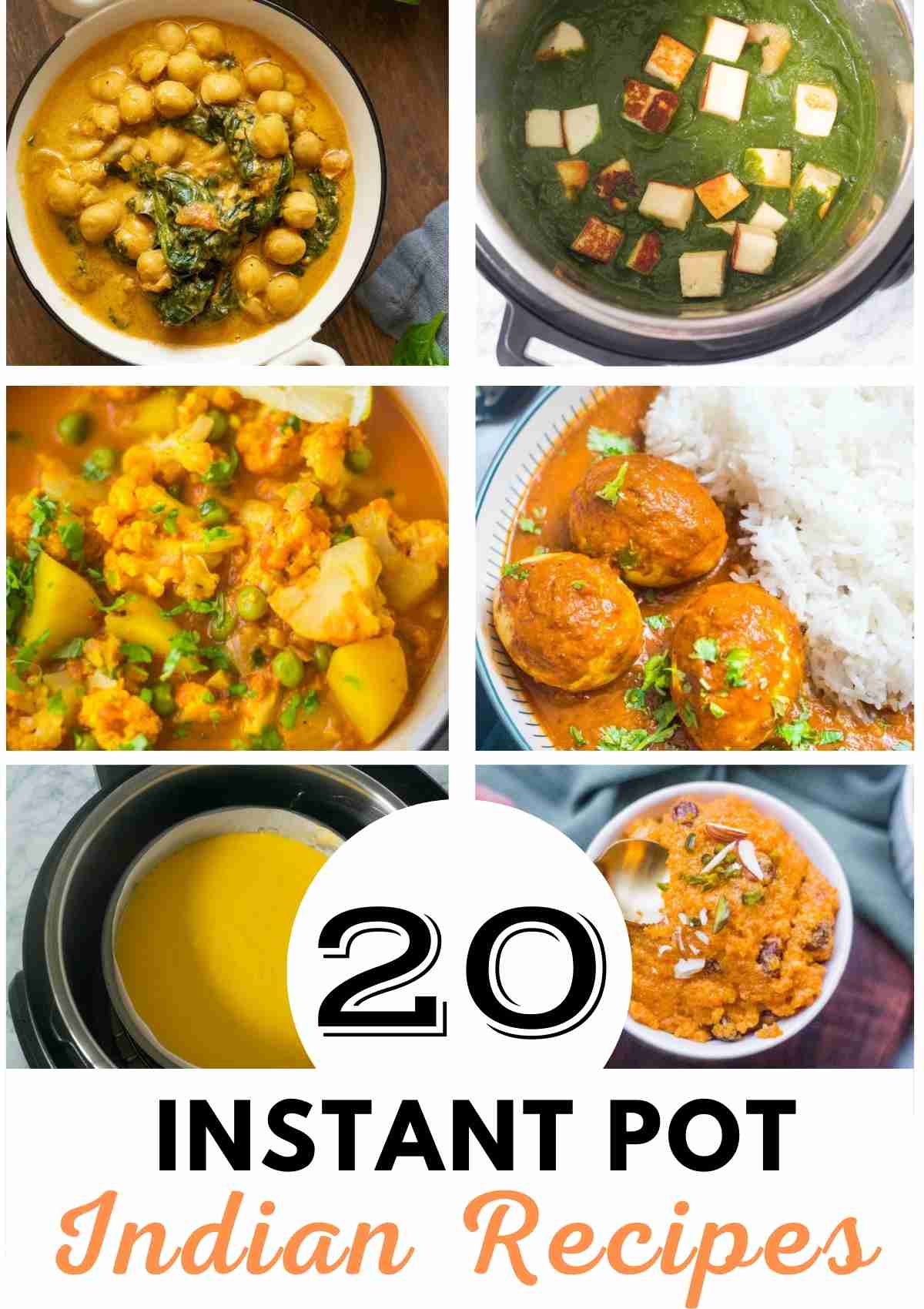 Indian cooking can be made so much easier and convenient when the Instant Pot takes over! In over 4 years of cooking in the Instant Pot, I've started to default to making my curries and rice meals in the Instant Pot itself, I rarely use the stovetop for most of my Indian cooking.
If you are new here, and you love Indian cuisine, check out my collection of Indian Recipes – this includes some classic dishes such as Butter Chicken, restaurant-quality appetizers such as Paneer Tikka, regional specialties such as appams and much more!
My Instant Pot recipes are low on effort and easy to make – whether you are a beginner or an experienced cook, these recipes are tried and tested and perfect to add to your weekly meal plan. From chicken curries to vegan recipes, classic biryanis to Indian desserts, there's something for everyone here. Recipes have been categorized into three categories, for easy navigation:
Jump to:
Indian Curries
This Instant Pot Chicken Curry is a family favorite recipe! Delicious and juicy chicken in a rich, aromatic curry, made quick and easy with your Instant Pot. This is a reader favorite recipe that I highly recommend you try out!
Paneer tikka masala is a restaurant-worthy dish. This deliciously creamy and decadent paneer curry is all kinds of irresistible! Make it in the Instant Pot with this quick and easy recipe.
A delicious, earthy dish made with cubes of paneer simmered in a spinach-based sauce. Mildly spiced, best when served with naan or basmati rice.
Chicken Tikka Masala made effortlessly in the Instant Pot! This delicious curry is super-rich, creamy and full of flavor.
Instant Pot Goan Prawn Curry is a simple dish with complex flavors, with plump and tender prawns that sing with flavors from the curry
Quick and easy Instant Pot spinach and potato curry has the goodness of spinach, pumpkin, carrots, and potatoes. Vegan and gluten-free, it comes together easily in the Instant Pot, but could also be adapted for the stovetop.
Lamb Bhuna is a classic lamb curry, traditionally made by slow-cooking lamb in a spiced gravy. The Instant Pot version of this recipe can be in under an hour, resulting in a beautiful rich sauce that clings on to the succulent lamb pieces.
Delicious Goan style pork vindaloo can be made in the easy recipe. This hearty traditional recipe is passed on from the Portuguese during their rule in Goa .
This delectable lamb curry is inspired from the royal kitchens of the Mughals. Make it with minimal effort in the Instant Pot.
Vegan and gluten-free, Instant Pot cauliflower curry is a quick, easy, yet wholesome recipe, made in under 30 minutes. Full of flavor, made in one-pot with minimal cleanup for later, this curry pairs best with rice or your choice of grains.
Instant Pot Egg curry can be made with just a few basic pantry ingredients. This egg curry is just what you need for a quick meal fix for lunch or dinner. Egg curry is made in under 30 mins, paired with rice or bread, for the perfect family meal.
Indian Breads
Instant Pot naan bread is a breeze to make at home! Soft, pillowy in texture with a hint of a crispy exterior. Use the Instant Pot to proof the dough, making this the quickest way to make naan from scratch.
Light, airy, eg-free bread rolls that go with the popular pav-bhaji. These bread rolls can be proofed easily in the Instant Pot and then baked in the oven.
Indian Rice Recipes
Delicious and aromatic long-grained rice layered with succulent chicken – a feast compared to none other! This delicious, and satisfying Indian chicken and rice meal, can be made with ease in the Instant Pot.
Instant Pot Shrimp biryani is a delicious biryani made with long-grained aromatic basmati rice layered with prawns and cooked together. This restaurant-quality dish can be made easily in the Instant Pot!
Indian Desserts + Drinks
Kheer is a classic Indian rice pudding infused with cardamom and saffron. This luxurious dessert can be made in the Instant Pot, with commonly available ingredients.
This layered Diwali dessert-in-a-jar has three layers of pure indulgence – dulce de leche (made in the Instant Pot), gajar halwa (made in the Instant Pot) and phirni (stovetop)! It is the perfect indulgent Diwali dessert.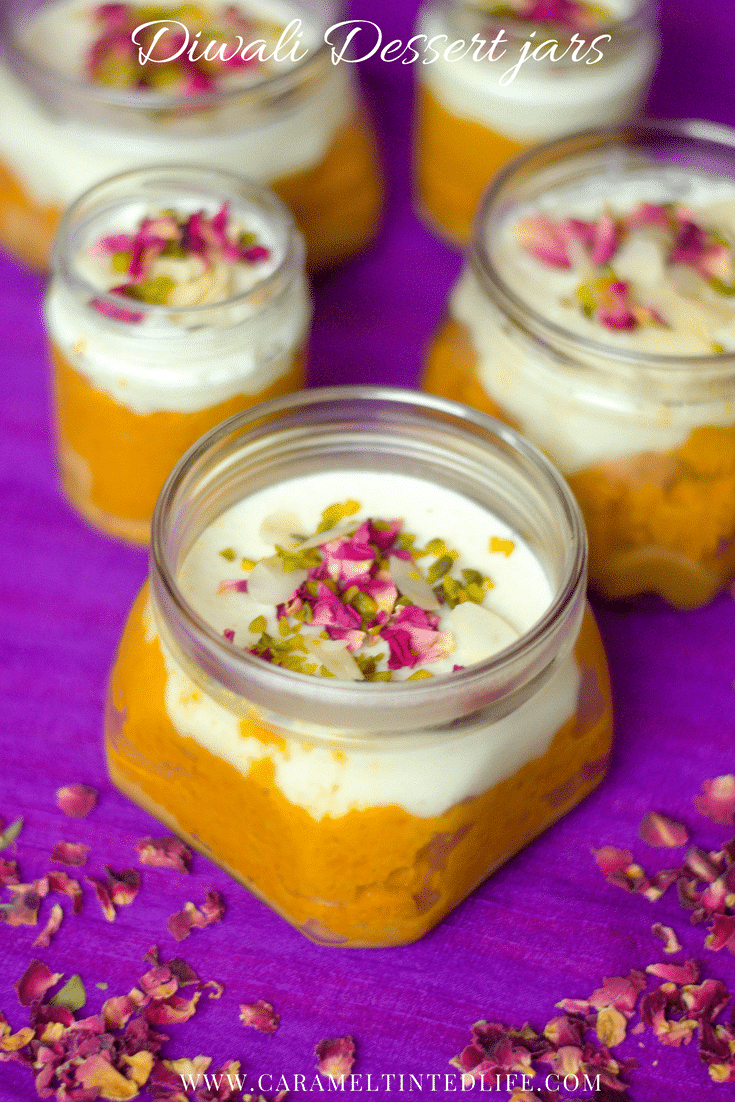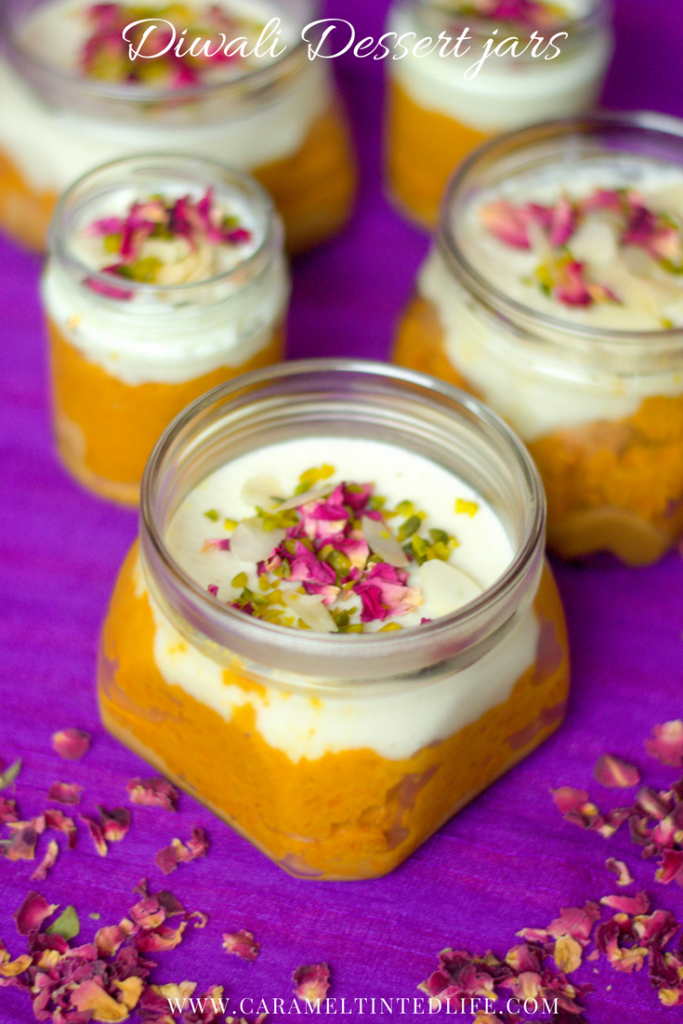 Gajar halwa is an aromatic fudgey-pudding made with carrots, ghee and milk solids. Decadent, fudgy and utterly delicious, this Instant Pot Gajar Halwa is an easy way to make this Indian dessert!
The smoothest, most decadent mango cheesecake made with fresh mango puree and the best part? There's no added cream! Garnished with sliced fresh mangoes.
Ginger lemon tea is made with turmeric, pepper honey and orange, known for their ayurvedic healing properties. This drink is a natural immunity booster.