A collection of 10+ Instant Pot Rice Recipes - from quick one-pot meals to how to make perfect Basmati and Jasmine rice to rice-based desserts. With step by step instructions and troubleshooting tips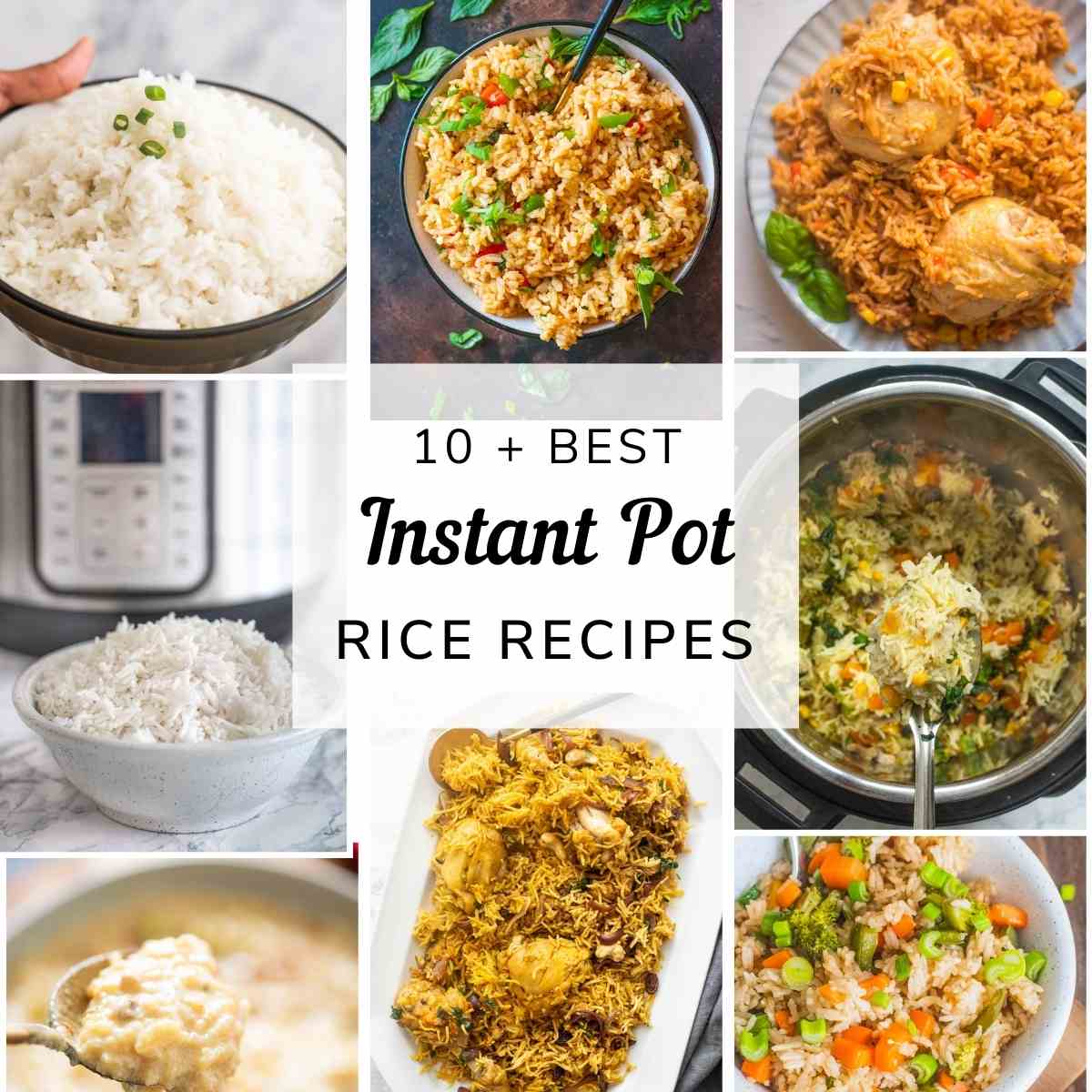 The Instant Pot is perfect for cooking all my favorite rice-based meals. This collection of my recipes range from the most basic rice recipes to the more elaborate ones.
I've shared how you can make how to cook perfect Basmati rice and Jasmine rice in the Instant Pot, and have also shared more feast-worthy meals such as Chicken Biryani (one of my favorite meals of all time!) and the absolutely decadent dessert, Kheer (Indian rice pudding).

There are also quick and easy one-pot meals such as Instant Pot rice and veggies and Instant Pot chicken and rice that come in handy on busy weeknights.
There is a rice dish for every occasion, and for everyone! If you try these recipes, do leave a comment and your feedback. Also, let me know what are your favorite rice-based meals to make in your Instant Pot. I'd love to hear from you!